6 VPN Routers to Keep Your Secrets Safe Anywhere
Stay secure – and stream your favorite shows – anywhere in the world.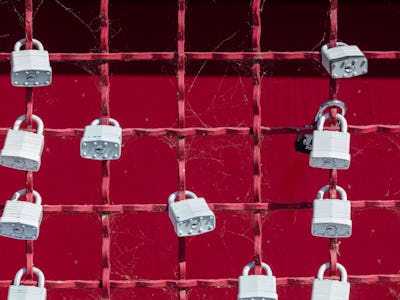 Unsplash / Jon Moore
You know you need a VPN by now, right? It's the first, easiest, and most effective line of defense against snoops and spies, and it helps you watch Netflix in different countries at the press of a button. In short: it's essential.
There are virtual VPNs, which you can connect to from your very own wifi connection on your device, and then there are devices themselves that facilitate this, too. Here are the very best VPN-ready routers that you can take and use anywhere, to keep your connection private and safe.
The Betterspot Router comes with a lifetime subscription to its VPN service, which guarantees an encrypted network and access to Netflix/Hulu anywhere in the damn world. You really can't get better than that. [Amazon, $179.00]
The Core looks as cool as it sounds. It's got an army of security options and features, and includes 1 year of free Roqos's in-house VPN service. [Amazon, $259.00]
TP-Link's included VPN software isn't loaded with bells and whistles, but still gets the job done at no extra cost. Feel free to pair it with any VPN service of your choice as well, though. [Amazon, $84.99]
No pre-installed VPN software here, but you can't beat the price and the portability on show with the GL.iNet Mini. [Amazon, $19.99]
Comes "Pre installed with 1 month access to a UK, USA, Irish, Spanish, Swiss or German VPN". I haven't checked, but I can only imagine German Netflix is extremely lit. Just plug it into your regular router and go![Amazon, $26.99]
Another super-portable router you can take anywhere. No direct VPN client included but there are some good options out there. [Amazon, $34.99]