Get the Newest Edition of 'Sid Meier's Civilization' for Half the Cost
by Inverse Loot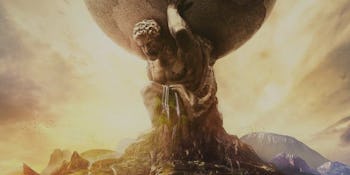 Winner of 15 E3 awards, including Best PC Game and Best Strategy Game, it goes without saying that Sid Meier's Civilization is one of the greatest strategy franchises of recent memory. The turn-based strategy game challenges players to design, build, and protect empires that stand the test of time. In your journey into legend, you must lead your civilization from the Stone Age to the Information Age by waging wars, conducting diplomacy, advancing your culture, and going head-to-head with history's greatest leaders.
Since its release in 1991, Civilization has sold over 35 million copies and created an enormous community of players attempting to build the greatest civilization the world has ever known. And in October of last year, the game series released its most comprehensive version yet. Civ VI offers players imaginative ways to engage with the worlds they've created: Cities now sprawl over the map, active research in technology and culture unlocks new potential, and competing leaders pursue their own agendas based on their historical traits.
Intrigued? Now's your chance to download the game for half the original cost! Normally $59.99, Inverse readers can now score Civilization VI for only $29.99. You get instant digital redemption on Steam, and start playing right away.