Google Just Revealed When Chrome Will Start Auto-Blocking Annoying Ads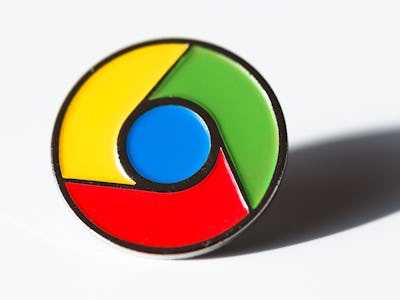 Flickr / stshank
If you're reading this, there's about a 30 percent chance you're using an ad-blocker right now. It's understandable, considering they let you skip straight to the YouTube video and give you your news minus the pop-ups. There's just one tiny issue — no ad revenue means no money to pay for the content you're using the ad blocker to get to.
Instead of banning all ad-blockers, Google is tackling this problem in a rather surprising way. They're going to start blocking ad themselves — the most overt ones, at least.
Starting on February 15, Google Chrome will begin blocking certain ads they've deemed as "overwhelmingly frustrating or intrusive," according to a blog post from the company. The move was made in hopes that advertisers will put more time into making ads that are less intrusive.
Google joined forces with the Coalition for Better Ads to write out the guidelines of what counts as intrusive advertisements. Under Google's new policy, ads that take up the whole screen, auto-play sound, or featuring flashing lights are all banned. These were consistently ranked as the most frustrating advertisements in the Coalition for Better Ads' research of 25,000 consumers.
"Extensive consumer input and empirical data shaped the initial Better Ads Standards," the Coalition said in a statement. "While the Coalition's consumer research was designed to identify the least preferred ad types, it also provides insight into consumers' evaluation of a far broader range of ad experiences, including those more preferred by consumers."
Just because Google knows the type of ads internet users outright hate doesn't mean Chrome will automatically block them." Venturebeat reported that the rollout of this native ad-block policy may well be gradual, considering it doesn't appear to be tied to a particular Google Chrome update. Sites found to be violating these set standards will see a steady uptick of ads being blocked the longer they hold out from getting rid of them.
All this means your browser won't be immediately cleansed of all pesky ads. But it's the first step in an effort to serve users ads that compliment the content users are hoping to consume as opposed to detracting from it.