Tumblr's 'Meme Librarian' Predicts What We'll Love in 2018 
Diversity Has Begun to Triumph on Tumblr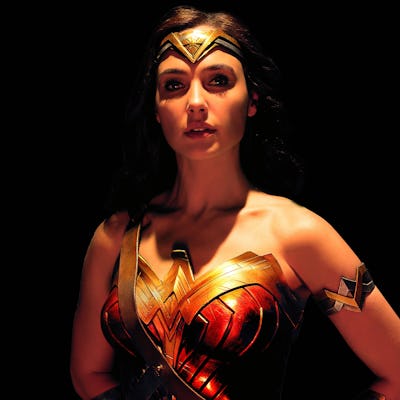 How do you measure obsession? It's a topic that Tumblr — the internet's wellspring for obsessions of all shapes and sizes — is well-versed in.
Tumblr is so well-versed in obsession and all its preoccupations, in fact, that the site employs a self-termed "Meme Librarian" to catalogue and sort through the details. While the title seems casual enough, Amanda Brennan actually has a master's degree in library science and is one part of Tumblr's Fandometrics team.
Brennan's team, which helms Tumblr's Fandometrics blog, tracks the week-to-week trends on Tumblr to figure out what, exactly, fans are obsessing about from moment to moment.
As Marvel fans slobbered over photos of 21-year-old Spider-Man actor Tom Holland (2017's most popular actor), and reblogged GIFs of Netflix's Voltron: Legendary Defender (2017's most popular animated show) throughout 2017, Tumblr was tracking every opinion, GIF, photo, and original piece of fan art.
The resulting data informed Tumblr's Year In Review, a year-end roundup that uses a "pleasingly scientific system that measures searches, original posts, reblogs, and likes to rank your enthusiasm and love," across Tumblr's 370 million or so blogs. From top actors and actresses to movies, memes, K-pop bands, and dog breeds, the Fandometrics team crunched the numbers to create 26 lists cataloging the most popular topics on Tumblr in 2017.
Some of these lists hold hints for what to expect from the future of fandom.
Inverse spoke with Brennan about Tumblr's 2017 Year In Review, what's changed, and how the lists are growing to reflect Tumblr's diverse community.
What do I have to do to get the title of Tumblr's "Meme Librarian"?
The title is actually a layover from my previous job. I'm a master of library science. I got my degree from Rutgers University and I started archiving memes at KnowYourMeme in 2011. My actual title at Tumblr is Senior Content Insights Manager and I've been here since November 2013. I'm the only person who has worked on all five Year in Reviews, so it's been a really fun way to watch it grow. This was my very first project when I started at Tumblr, so it's really cool to now be the project lead this year. It's very exciting.
Any big surprises this year?
I was really surprised at how far [Supernatural] dropped. This is actually the first Year In Review where they were not the No. 1 TV show. That was kind of shocking to me. But also, working with fandometrics week over week, we did see how much conversation was dominated by SKAM, which is our No. 1 show [this year].
That's a pretty significant change-up, especially since Supernatural and SKAM are vastly different shows. Why the change?
To me, it all goes back into why people come to Tumblr. [SKAM] has a social issue angle with the show really exploring racism and what it means to deal with sexual assault.
Our whole world is so dominated by this intense, very rapid news cycle and while the show is Norwegian it's got all these topics that are so prevalent in our daily lives; but it's also kind of fun and immersive. It's something where you can just disappear into the universe of the show. And a lot of people come to Tumblr for translation.
The top television shows grew more diverse in 2017, but the Top Actresses and Top Actors lists was still overwhelmingly white and straight. Do you think we'll see any growth in diversity in these areas in the future?
Part of the reason why we did some of the lists to 30 is because, to me, the more interesting stuff happens in these mid numbers. The top of the list is always going to be the people operating at a higher volume — every person is talking about these people. But as you go further, that's where we're seeing the up-and-comers.
I do see it shifting and changing. And the way that people talk about their fandoms and the people that they are fans of, I do see that kind of evolving. I don't think we're there yet. I think we're in a state of movement. 2017 was a very interesting year politically so I think people are paying more attention to diversity. And I think that'll show more as we go, week over week, into 2018.
Now that I'm thinking about the TV shows (list) and how Supernatural dropped, Shadowhunters and Supergirl both have canon queer ships and I know that's a huge point of contention in Supernatural fandom.
Do you think the queer ships help drive those shows' popularity since Tumblr is so diverse?
Yes. All our top-10 ships are queer. [There's not] a heterosexual ship until No. 13: Bughead, and that's Riverdale, which is such a Tumblr-y thing. Speaking from my personal fandom, I watched Shadowhunters solely because I saw the GIFs of Malec, (a popular ship on the show), and that becoming canon. I had no interest in this show, and then I was like, "Oh, what is this GIF? I want to know more about this show because it looks like something I would want to watch." And I don't think that's uncommon.
This interview has been edited for brevity and clarity.