This Power Adapter Is Perfect for Digital Nomads
Electricity in 150 countries can be at your fingertips for just $40. 
by Inverse Loot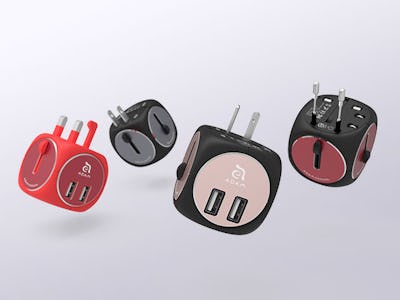 stacksocial
Digital nomads have the whole world as their workspace. They can travel and earn a living at the same time, and all they need are their electronic devices and a stable internet connection. Jumping from one place to another is exciting, but that also entails having to carry around bulky luggage, along with a confusing web of tangled wires and chargers that don't always work with international outlets.
Meet the OMNIA TA502, the world's smallest travel adapter. Don't underestimate it for its size. This baby lets you charge any iOS or Android device in 150 countries. It has a convenient slide and lock design — just slide your preferred plug in place, connect it to a socket, and it's ready to juice up your gadgets. It also has a built-in LED light that indicates charging status.
This tiny powerhouse usually costs $49, but you can get one now for $39.99 with a choice of four colors.