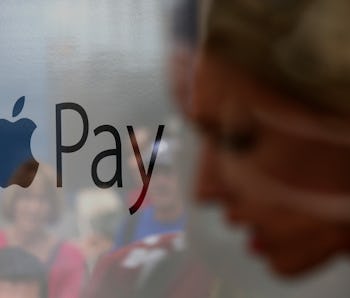 Innovation
We Tried the Beta for Apple Pay Cash, and Here's What it Will Look Like
The black bubbles threw us off.
Getty Images / Justin Sullivan
While Apple Cash still doesn't have an official release date, the public beta version is here for early adopters — including us — to try out.
Apple rolled out its Venmo competitor on iOS 11.2 beta 2, which you can update to through the iOS Public Beta site. The move finally places Apple in the person-to-person payments ranks that include the wildly popular Venmo and Square's Cash app, which already supports iMessage capability.
"Sending money is as simple as sending a message," Apple announced on its official site. "Use your debit or credit card with just a touch of your finger or by asking Siri."
The way you can start using Apple Pay Cash is by opting into the feature, after which Apple will issue you a virtual Apple Pay Cash card. The "card" can only be used to send and receive money, along with paying for stuff with the popular Apple Pay at retailers. The company has partnered with retail banker Green Dot to operate Apple Cash.
If you're a big Apple Pay user already, you'll appreciate that the new Cash feature will let you spend the money you receive right away at Apple Pay retailers, or pay someone else back. No need to wait until the money is transferred to your bank's checking account.
Longtime iMessage users may be pleasantly surprised by Apple Pay Cash's unique look. The iconic blue bubbles are replaced with black ones when you use Apple Pay Cash, giving the transaction a sleek look to differentiate it from a regular text message.
While an official release date hasn't been announced, other digital payments platforms — like Venmo and Square — will likely have new features roll out to retain users tempted to migrate to Apple's native pay feature.