Here's Stephen Hawking's 1966 Thesis That Crashed Cambridge's Website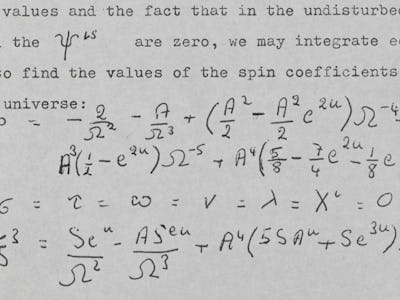 In honor of Open Access Week, Cambridge University, Stephen Hawking's alma mater, made his Ph.D. thesis, "Properties of Expanding Universes," available for free on its website. Good luck accessing it, though. Ever since the document went live and media outlets began covering it, browser requests have been timing out. Demand for the thesis crashed the site.
"Professor Hawking is a phenomenon in his own right, but I don't think they had expected quite so much interest," a university spokesperson tells Inverse. "We've been overwhelmed in various ways by it." According to Cambridge sources, around 428,000 people had viewed page by Tuesday morning, and 60,000 downloaded the thesis. There have been about 300,000 views for the digital library version.
With the servers clogged, we decided to host the entire 32-megabyte, 134-page PDF below. Enjoy.
If you liked this article, check out this video of Stephen Hawking's chilling prediction for the future of humanity.