Why a 'Polygamy Dating App' Is Stirring Controversy in Indonesia
It's estimated that less than five percent of the country is engaged in polygamy.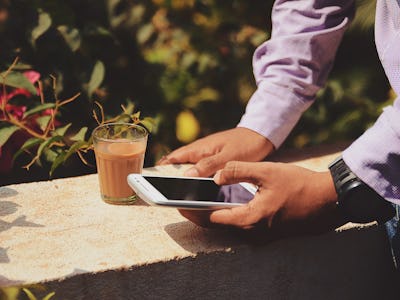 Unsplash / Rohit Tandon
In Indonesia, where polygamy is legal, a new kind of dating app is making waves. The Tinder-style swiping app Ayo Poligami, which loosely translates to "Let's go polygamy," aims to entice single Muslims looking for "big families."
While Indonesian laws allow men to have as many as four wives with court permission and the consent of the principal wife, it's still fairly uncommon to see polygamous unions there. It's estimated that roughly five percent of the population is engaged in polygamy.
AyoPoligami just relaunched in the country on Wednesday after its initial release this past May led to widespread controversy.
Some initial controversy surrounding AyoPoligami centered primarily on misuse of it. One problem the app's founder Lundu Cipta Pranayama noted in an interview with Newsweek was that the app was filled with fake accounts. By his count, about half of its 560,000 members were using fraudulent accounts.
Another issue the app had was that already-married men were easily able to use the app without their wives' consent by merely clicking a box that to falsely claim they had approval. Now, Newsweek writes, married male users will have to provide papers with the first wife's signature. Pranayama also said app administrators will also play a role in approving users. Whether or not these measures will be bypassed through forgery remains to be seen.
Beyond those issues with the way the app was being used in practice, its very existence has also been called to attention by women's rights advocates.
"When the husband is practicing polygamy, women are emotionally abused, economically (abused), and sometimes violently," Adriana Venny Aryani, of Indonesia's National Commission on Violence Against Women told Agence France Presse.
An Islamic professor similarly told the Guardian that polygamy in Indonesia is used by men as a means of "justify[ing] their immoral practices."
Pranayama, for what little it's worth, claims that his intention is actually to help unmarried middle-aged women.
"Due to the controversy, I initially wanted to permanently shut down the site, but when I saw many women in their 40s of 50s who are still virgins and unmarried I decided to keep it," Pranayama told AFP earlier this week. "Can you image being in your 40s or 50s but never been touched by a man?"
The high number of fake sites briefly forced the site to shut down, but Pranayama said Ayo Poligami is set to reopen Thursday.
If you liked this article, check out this video on when and how most Americans lose their virginity.