Netflix Knows It Has 'Stranger Things' Fans Over a Barrel
The most popular subscription plan is getting a price increase.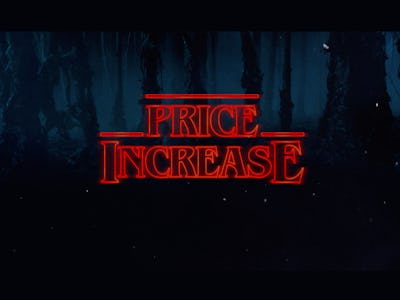 Netflix
Season 2 of Netflix's Stranger Things is set to premiere later this October, but when the massively popular show comes back, the streaming service is going to make a little extra cheddar. Two of the three subscription plans — including the most popular one — are getting a price increase in the United States.
CBS News reports that the price of the basic plan won't change, and will remain at $7.99 a month. The standard and premium subscriptions, which currently cost $9.99 and $11.99, respectively, will bump up to $10.99 and $13.99 a month. The standard tier remains the streaming service's most popular offering.
The increase will go into effect in November, so if paying that extra dollar isn't worth it to you, you'll have four days to watch Stranger Things before canceling, if that's when your billing cycle begins. Netflix says it will email subscribers about the change on October 19, or 30 days before their next billing cycle, depending on when that is.
Why is Netflix increasing its price, you may ask? Well, while speaking to Variety in August, Netflix's chief content officer Ted Sarandos said the company planned on spending $7 billion on content in 2018, a full billion more than they did in 2017. In other words, Stranger Things Season 3 is going to be lit.
If you liked this article, check out this video of an 8-bit Stranger Things game.