Great Internet Radio Options While Waiting For Beats 1
Internet on the radio isn't new, Apple.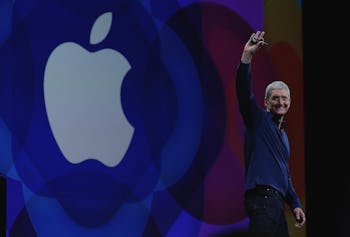 Yesterday, as part of the launch of Apple Music, Apple announced the imminent arrival of Beats 1, a 24/7 global music radio station. However, it's not exactly a novel concept — today, we'll run down the best radio on the Internet options that already exist.
1. Pandora
The fifteen-year-old streaming service, whose artists' specific channels and playlists is hard to topple when one desires to listen to music, but without the pesky need of choice.
2. iHeartRadio
The company that increasingly commands major radio stations and holds a star-studded festival every year is a good place for your broadest radio on the Internet needs.
3. Rinse FM
Though a bit more niche, the former United Kingdom pirate radio station is the best source for learning about on emerging UK music and being five years ahead of whatever your EDM friends are listening to (Disclosure is so 2011).
4. Your Own Local Radio Station
Poorly advertised and typically hidden behind clunky webpages from 2000, most radio station exist online. If you desire country radio from Texas or the latest Atlanta rap radio mix, the option is almost always available.