Elon Musk Teases 'Something Really Special,' Images Before Talk
The big reveal is almost here.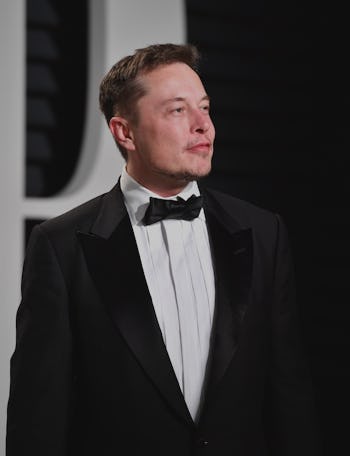 Getty Images / Pascal Le Segretain
SpaceX founder Elon Musk is set to update the world on his plans for space exploration Friday at the International Astronautical Congress in Adelaide, Australia. Ahead of his big announcement, Musk sent out a tweet and shared a pair of images on Instagram to whet the appetites of those yearning to explore the cosmos.
Five hours before his scheduled talk time, which will live stream globally at 12:30 a.m. Friday Eastern time, Musk tweeted this cryptic teaser.
Three hours later, he shared two images in quick succession. One was of "Mars City," pointing out how the atmospheric colors on Mars are flipped from those of Earth.
And the other he referred to as "Moon Base Alpha." While Musk has warmed toward the moon in the past year, this is the first indication that a lunar base might be seriously on SpaceX's radar.
This tease could be the best hint yet of that "something really special" he has promised to announce Friday.
If you liked this article, check out this video on how Elon Musk became so popular.