'Split' Sequel's 'Unbreakable' Connection Just Got Stronger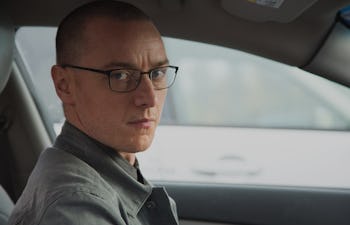 Universal Pictures
Horror movie fans were in for a shock when the end of Split revealed itself to be a surprise sequel to Unbreakable. Although Bruce Willis reprising his role as David Dunn is more than enough to connect the two films, the upcoming Split sequel, titled Glass, just reinforced the connective tissue of Shyamalan's universe with two new cast members.
What Happened:
On Thursday afternoon, The Hollywood Reporter reported that Spencer Treat Clark and Charlayne Woodard, both of whom played major supporting roles in Unbreakable back in 2001, will reprise their same roles in Shyamalan's sequel Glass, which will be released on January 19, 2019.
What It Means:
Shyamalan's original superhero-inspired universe just got a lot more solid. Clark previously starred in Unbreakable as Joseph, David's young son who believes his father is a superhero. Woodard, meanwhile, played Mrs. Price, the mother of Elijah Price (Samuel L. Jackson), who turned out to be the domestic terrorist ("supervillain") Mr. Glass.
What's Next:
The characters of Unbreakable and Split, all of whom share a single continuity, will finally collide in Shyamalan's Glass. Plot details are still scarce, but for the most part, David Dunn (Bruce Willis) will have to team up with a young girl named Casey (Anya Taylor-Joy), the central hero of Split, to face his old nemesis Mr. Glass (Jackson) and The Horde, the deeply-disturbed man played by James McAvoy from Split.
Glass will be released on January 19, 2019.