Title Revealed for 'Star Trek: Discovery' Premiere Episode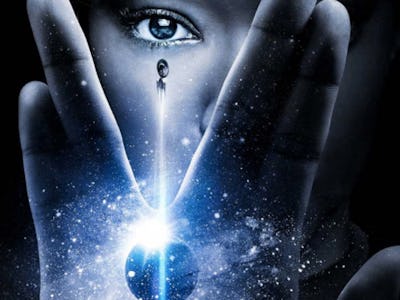 CBS
With a little over a week to go before the premiere of Star Trek: Discovery, the show has revealed the title of its first episode, "The Vulcan Hello."
Referencing what's possibly the only TV-created gesture famous enough to have its own emoji, "The Vulcan Hello" is a great title, and it might signal how the episode could focus on Sonequa Martin-Green's protagonist Michael Burnham. As we know, Burnham was raised on Vulcan by Spock's parents after the death of her folks.
The episode is directed by David Semel and written by Bryan Fuller, Akiva Goldsman and Alex Kurtzman. Star Trek: Discovery premieres on CBS Sunday, September 24 at 8:30 Eastern Time. It can also be streamed live from CBS All Access, and will be followed by a second episode of Discovery available that same night. Its title is yet unknown.
The Discovery twitter account also released a cool short video on Friday, showing off the bridge of the U.S.S. Discovery. As producer Alex Kurtzman notes, the show went to great lengths to build immersive, detailed sets so as not to rely too heavily on CGI. We'll have to see for ourselves next week.
Must Read: Finally: Why 'Star Trek: Discovery' Klingons Look So Different