Stephen King Completists Will Love 'It' Director's Cut
The Muschiettis have confirmed an extended version of 'It' is coming soon.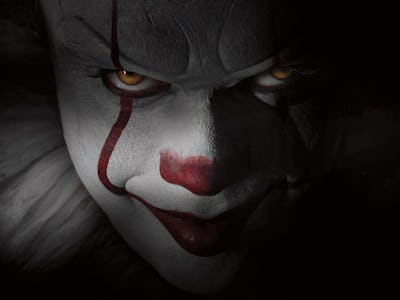 Warner Bros.
Citizens of Derry, Maine, beware. The nightmare of Pennywise isn't over yet, because a director's cut of Stephen King's It is on the way.
What Happened:
In an interview with Yahoo on Thursday, director Andy Muschietti and his producer sibling, Barbara Muschietti, have confirmed that an extended version of this season's horror smash hit It will be coming soon.
"Right, we are going to do a director's cut. We were told this morning," Barbara Muschietti told Yahoo.
What It (Haha, get it?) Means:
While fans should still not expect any sewer orgies, director Andy Muschietti went into detail with Yahoo over what fans should expect to be in the It director's cut. "[P]robably an extra 15 minutes for hardcore fans," Muschietti said, including a longer version of the quarry scene where the kids call themselves The Losers Club. Muschietti raves about it as being "very funny."
"After the spitting contest it escalates into something that is completely weird and irrelevant to the scene but is so funny. Jack Grazer, who plays Eddie, does something that is completely bonkers," Muschietti said. The director also revealed a "payoff" scene of the Stanley Uris plot, which takes place at the bar mitzvah. "[He's] basically blaming all the adults of Derry, and it has a great resolution."
What's Next:
The director's cut is expected to be released on the Blu-ray and Digital HD versions of It, of which there is not yet a release date. Both of the Muschiettis are set to begin work on the TV adaptation of the horror comic book series Locke & Key, written by Joe Hill, who happens to be the son of Stephen King. The series, set to premiere on Hulu, is slated for 2018. Meanwhile, the Muschiettis are already outlining the story of It: Chapter 2.
It is now playing in theaters.