'Wonder Woman' Bloopers Reveal Diana Prince's True Nature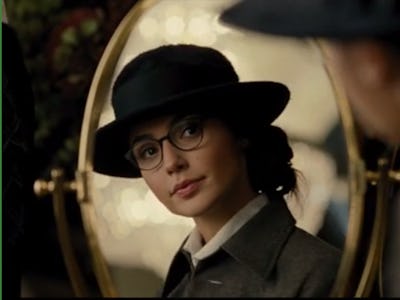 DC Entertainment
Diana Prince's Wonder Woman has always been known for having a heart of gold. Some behind-the-scenes blooper reels from DC's Wonder Woman film, though, really add another layer to Diana's fun-loving nature.
One of the few, popular critiques of Wonder Woman was that it was often too serious. While the differences between humans and the Amazons were often played up for laughs and the undeniable tension between Gal Gadot's Diana Prince and Chris Pine's Steve Trevor probably resulted in a lot of in-theater giggling, all-out comedy was rare.
But Gadot has recently been taking to her Instagram account to post short blooper reels. Granted, these reels mostly consist of her laughing uncontrollably when something goes wrong. The latest one went up on Saturday, with Gadot revealing in the caption that Pine often called her "giggle Gadot" while they were on set.
These short videos are just small tastes of what Wonder Woman fans can expect when the film is released on Blu-ray and DVD on September 19. That's when the full blooper reel will show the extent of Gadot and Pine's behind-the-scene chemistry.
For now, though, just revel in how damn cute both Gadot and Pine are.
Wonder Woman will be available on Blu-ray and DVD on September 19.