The Director of Other 'Dragon Tattoo' Movie Tapped for 'Dark Tower'
The Swedish director is primed for Stephen King's dark fantasy series.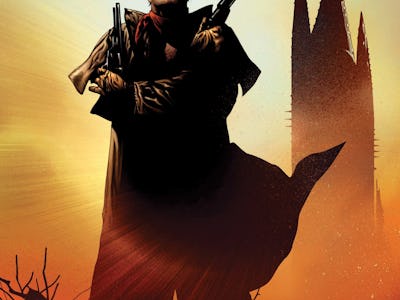 Sony Pictures and Media Rights Capital have locked in a director for an adaptation of Stephen King's seminal fantasy books, The Dark Tower: Nikolaj Arcel! He directed the Swedish The Girl with the Dragon Tattoo. 
Arcel is a great choice to begin what Sony hopes will be a new franchise because that's what all big movies have to be now. Beyond demonstrating a penchant for the dark in Dragon Tattoo, Arcel is a fanboy; he taught himself English just so he could read King's books and he loved The Dark Tower. Arcel's passion is likely what sold Sony on the guy, but his last film A Royal Affair getting an Oscar nomination is a nice bonus.
Studios have struggled to get Stephen King's Dark Tower into production for years. The project was originally overseen by Universal and Warner Bros. before landing in Sony's lap. The script is co-written by producer Akiva Goldsman and Jeff Pinker and is based on the first book of the series, The Gunslinger. It will introduce protagonist Roland of Gilead and the beginning of his bea-uuutiful friendship with protege Jake Chambers.
With a director locked in, who could star? According to Deadline, Javier Bardem and Russell Crowe have been courted in the past. But hey, is Karl Urban doing anything?