Samsung Galaxy Note 4 Batteries Recalled for Fire Risks
The batteries were counterfeit.
by Monica Hunter-Hart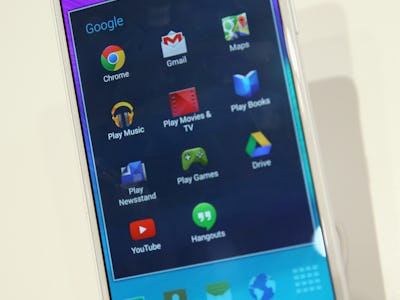 Getty Images / Sean Gallup
Samsung has been forced to implement another recall for phones at risk of overheating. This time it's the Samsung Galaxy Note 4; specifically, Note 4 replacement batteries that were distributed between December 2016 and April 2017.
The phone company's manufacturing isn't actually at fault here: The batteries were replaced with counterfeit parts while they were either being handled by AT&T's insurance program or shipped to customers by FedEx.
"Consumers should immediately stop using the recalled battery and power down their smartphone," reads the recall notice from the United States Consumer Product Safety Commission.
Luckily, it seems that the recall will be simple to administer; it affects a relatively small number of phones — 10,200 — and Samsung can easily track every affected customer because FedEx documented the original distribution of the counterfeit replacement batteries.
"Consumers who own the recalled battery will receive by mail from FedEx Supply Chain a free, new replacement battery and a postage paid box to return the recalled cellphone battery," reads the release. "A green dot has been affixed to the replacement batteries. FedEx Supply Chain is directly contacting consumers."
There has been just one report of a counterfeit battery overheating, and it did not result in property damage or injuries. Hopefully Samsung executes this recall before serious issues arise.
The Galaxy Note 4 was released in October 2014 and is an older model than the Galaxy Note 7, which was recalled in a much larger incident last year when many phones caught fire and burned over a dozen people. The company mishandled that recall by not alerting the U.S. Consumer Product Safety Commission about the risk, which was made apparent in early reports.
Fortunately for Samsung, the company doesn't seem to be as much at fault in this case. "The batteries are non-OEM, which means they were not supplied as original equipment by the phone's manufacturer, Samsung," reads the release.
If the recall affects you, turn off your phone ASAP and wait for your replacement battery, which is coming in the mail.