Facebook Unveils New Birthday Fundraiser Feature
The company also announced personalized birthday videos for your friends.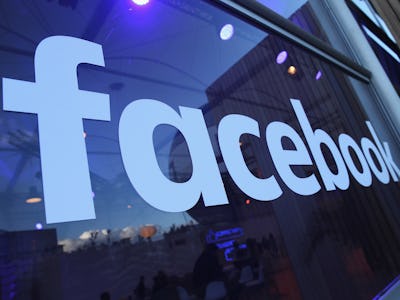 Getty Images / Sean Gallup
Facebook revealed a new feature Wednesday that runs on the old maxim that's better to give than to receive. The social media giant says you will now receive a message two week before your birthday offering you the chance to set up a fundraiser to get your friends to donate on the big day.
The company began testing this feature back in May, but Wednesday marks its official launch. In the announcement post, Facebook product director Mike Nowak writes the feature will let U.S.-based users set up a fundraiser for one of 750,000 approved American nonprofits… which, yes, that feels like a sensible precaution for inevitable attempts to misuse the feature.
Back in May, Heather Kelly for CNN Tech offered some more details on just how the birthday fundraising tool works by setting up one of her own. One of her friends noted concerns about "compassion fatigue" once the initial novelty wore off. According to that report, Facebook takes a standard five percent fee from donations, with the rest going to the nonprofits.
Facebook also announced the launch of personalized birthday videos, which are modeled on the site's videos marking the anniversaries of people accepting each other's friend requests.