HBO Accidentally Leaked the Next Episode of 'Game of Thrones'
Things could be going better for HBO.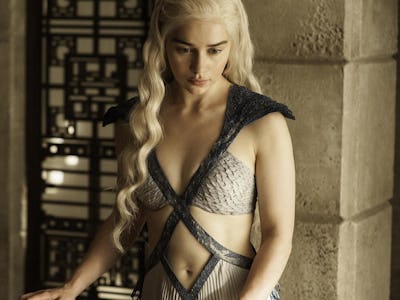 HBO
When hackers stole an alleged 1.5 terabytes of data from HBO's systems in late July, Game of Thrones fans wondered if any unaired episodes would leak as a result of the cybercrime. Amazingly, there have now been two huge Game of Thrones leaks that were unrelated to that massive hack. The epic battle episode, "The Spoils of War," leaked because of HBO's India affiliate, and on Tuesday night the upcoming sixth episode leaked because HBO straight-up aired it early by mistake.
HBO confirmed to The Verge that HBO Nordic accidentally aired the episode in Spain for an hour before taking it down. An hour, though, was more than enough time for fans of the show on the spoiler-loving subreddit r/freefolk to rally the troops. If you are not interested in Game of Thrones spoilers, be very careful on the internet for the next few days, as there are massive spoilers and, in some cases, full scenes or GIFs of crucial moments circulating around the web. Early buzz from fans who have watched the leaked episode think that, well, it's a really good one.
"We have learned that the upcoming episode of Game of Thrones was accidentally posted for a brief time on the HBO Nordic and HBO España platforms," an HBO spokesperson said via The Verge. "The error appears to have originated with a third-party vendor and the episode was removed as soon as it was recognized. This is not connected to the recent cyber incident at HBO in the US."
One imagines that HBO probably wants to incinerate some people with Daenerys's dragons. Maybe they shouldn't worry too much, though. Even though "The Spoils of War" leaked in full, it was still the most-watched episode of Game of Thrones ever, until "Eastwatch" beat it the following week.
Episode 6 of Game of Thrones Season 7 will air for the first ~official~ time on Sunday at 9 p.m. Eastern on HBO.