Apple Removes Popular VPNs From Its App Store in China
China's push to censor the internet continues.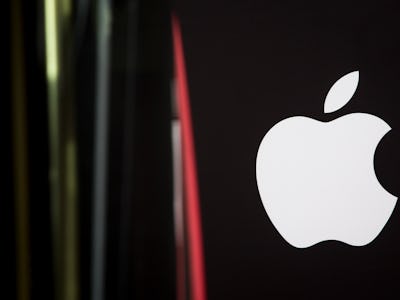 Getty Images / Jack Taylor
It appears that Apple has aided China in its continued fight to censor the internet. On Saturday, companies that run popular VPNs reported being kicked out of Apple's app store in China.
ExpressVPN posted a statement to their website following a notice from Apple that they would no longer be able to carry their app, which would have allowed users in China to securely view parts of the internet that are banned in the country. "Our preliminary research indicates that all major VPN apps for iOS have been removed," the statement read.
"We're disappointed in this development, as it represents the most drastic measure the Chinese government has taken to block the use of VPNs to date, and we are troubled to see Apple aiding China's censorship efforts."
VPNs, or virtual private networks, allow users to hide their IP address and location, encrypt communication, and access parts of the internet that may be blocked in certain countries.
Sunday Yokubaitis, the president of Golden Frog, which makes VyprVPN, told The New York Times that their app had also been removed by Apple.
Apple explained their actions in a statement to Tech Crunch, noting that new Chinese regulations require developers offering VPNs to obtain a license from the government, and that they have been "required" to remove any apps that do not have these licenses.
China holds a tight grasp on what people can and can't see on the internet within the country, including banning the use of Facebook and Google, partially blocking WhatsApp and actively cracking down on VPNs.
Apple's largest market outside of the U.S. is China, and it appears that the company is willing to compromise with Beijing in order to protect its business interests. According to The Times, last year Apple agreed to remove news apps created by The New York Times from its app store, claiming the request had come from Chinese authorities.
ExpressVPN noted in their statement that their apps for Windows, Mac, Android, and some other platforms are still available in China.
Must Read: The 8 Best Proxy Sites for Surfing the Web Anonymously