Meet the New Poster Boy for Marijuana Legalization
Jeff Mizanskey has served more than 20 years of a life sentence for marijuana convictions, now he's eligible for parole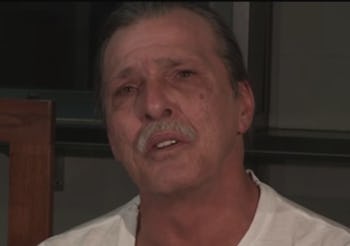 YouTube
Nevada residents will be voting on whether to become the next state to legalize recreational weed in 2016. And as pro-pot advocates gear up for the fight I'll bet an ounce of Zeus OG the sad story of Jeff Mizanskey finds its way into the campaign literature. 
The Missouri man was more than two decades into a life sentence for marijuana-related convictions when Missouri Gov. Jay Nixon commuted his sentence Friday. The AP reports that this finally gives the 63-year-old a chance at parole.
The non-violent offender's journey from conviction to incarceration to hopefully free man is a useful gauge to measure our changing levels of comfort regarding the war on drugs. At the time of his sentencing in 1996, the law allowed anyone with three felony drug convictions to be put in prison for life regardless of the circumstances. Both of his priors involved hustling weed. He was trying to buy 5 pounds of pot from an undercover dealer when he was busted the final time.
Mizanskey's status as the only person in Missouri sentenced to die in prison without possibility of parole on pot charges while convicts with murder raps get to leave had already earned national attention. His story made it to the New York Times, CNN, and the Huffington Post among others, always written with the same streak of grim absurdity. A Change.org petition from son Chris asking for his dad's release has been given almost 400,000 signatures.
"It amazes me," Mizanskey says in a taped interview from prison. "Never in my life would I ever even thought anyone could even get a life without parole sentence for marijuana."