Facebook: New A.I. Writer Job Isn't About Elon Musk
Will the company share founder Mark Zuckerburg's public optimism about A.I.?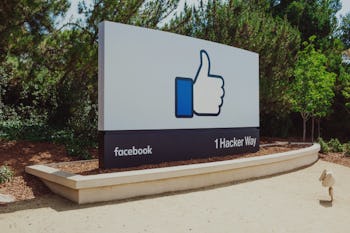 Facebook
Facebook is looking for someone to write about artificial intelligence. The social media giant posted the listing for an A.I. editor last week, though the job has received new attention after company founder Mark Zuckerberg sparred with fellow Silicon Valley mogul Elon Musk over whether A.I. is really going to doom humanity.
"We're just trying to hire a writer," Facebook spokesperson Ari Entin tells Inverse. "The person would just work with me to communicate externally about Facebook research papers, and how we deploy A.I. across the company."
Entin said the job opening was not a company response to the chatter. According to a follow-up email with Facebook PR, the job listing originally went live on July 12, three days before Musk's most recent high-profile comments about A.I.'s danger to humanity at a meeting of the National Governors Association.
Entin declined to address Musk's and Zuckerberg's comments, focusing instead on the job listing. "It's someone who will be in the Comms Group — the communications team — and write blog posts [about A.I.]," said Entin. The team is looking for someone who has the ability to analyze the company's research papers and write about them in a way that's easily digestible for the media and the public. Originally listed as "A.I. Writer," the job title changed to "A.I. Editor" on Tuesday.
Facebook and artificial intelligence made headlines this week when Zuckerberg said Musk's speculations on the threat of A.I. were irresponsible. Musk's concerns have also largely been met with skepticism from experts in the field.
"I am optimistic," Zuckerberg said of the future of A.I. during a Facebook Live. "And I think people who are naysayers and try to drum up these doomsday scenarios — I just, I don't understand it. It's really negative and in some ways I actually think it is pretty irresponsible."
Musk wasn't having it, firing back at Zuckerberg on Twitter.
While the job posting had no connection initially to this war of words between the two tech executives, the job may take on new importance now, especially if Zuckerberg — and, by extension, Facebook — are staking out a more positive, optimistic public position on artificial intelligence than Musk.