Christopher Nolan Says Netflix is Ruining Movies
The 'Dunkirk' director pulls no punches.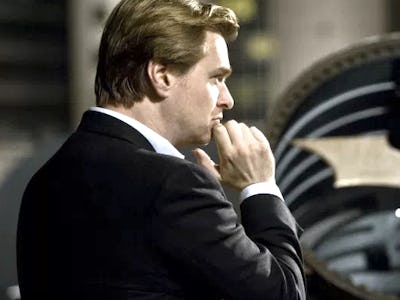 Getty Images / Alberto E. Rodriguez
Christopher Nolan may not be the movie director everyone wants, but he's probably the one the industry needs. The outspoken and acclaimed director of The Dark Knight Batman trilogy, and the new WWII drama Dunkirk says he'll never make a movie with Netflix because they are basically ruining movies.
"Netflix has a bizarre aversion to supporting theatrical films," Nolan told Indiewire in an interview published on Wednesday. "If Netflix has made a great film, they should put it in theaters. Why not? Stream it 90 days later." Nolan's argument is that there's nothing wrong with a film streaming, it's just that it should be allowed to exist in a theatrical market first and always. He likens Netflix to the rise of home videos in the '90s, but points out that Netflix is insidious because its often viewed by industry insiders as being iconoclastic insofar as a it is seen as "disruptive," something which he thinks is misleading.
"That kind of became a buzzword a few years ago…the idea that you're disrupting the existing distribution mechanism has somehow assigned a kind of futuristic value to something that's always been about lowest common denominator stuff." In essence, Nolan believes that there's no reason why streaming can't exist as an augmentation of theatrical release. Instead, in his view, if Netflix has there way, theatrical releases of films become a novelty, instead of the preferred way to view a film. "If you make a theatrical film, it's to be played in theaters," Nolan said.
Meanwhile, his fans, and fans of a theatrical experience all punched the air simultaneously in agreement. Never forget, Christopher Nolan is also the director who famously dismissed in Marvel movies, saying "we shouldn't be chasing other movies."
Dunkirk is out in theaters now. Here's where you can watch it in 70mm, the way Nolan intended it.