The 'Point Break' Remake Is Basically a Stunt Reel
The 1991 action movie is being remade for some reason.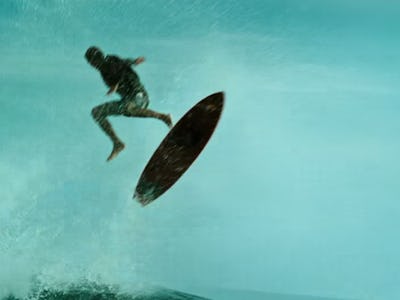 Point Break is being remade and the trailer serves as a reminder that we live in the action-sports era. The stunts are definitely going to take center stage this time around - though a little Ray Winstone never hit anyone.
The new film stars Luke Bracey (G.I. Joe: Retaliation) as Johnny Utah and Édgar Ramírez (Zero Dark Thirty) as Bodhi. Ericson Core is directing. To save you an IMDB search, Core's last film was Invincible starring Mark Wahlberg. 
What Core lacks in directing experience, he makes up for in cinematographic know-how. This is one of the guys who helped make The Fast and the Furious into a global phenomenon. And my how this comes full circle: Where The Fast and the Furious looked like Point Break with street racing, this remake looks like The Fast and the Furious with extreme sports.