Elon Musk Just Launched X.com, and People Are Confused
Musk said he's "excited" to announce the launch.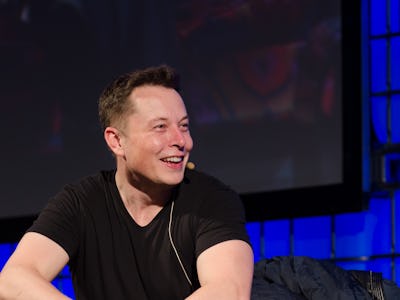 Flickr / Heisenberg Media
Elon Musk took the wraps off X.com on Friday, the site that he purchased earlier this week for "sentimental" reasons. Not one for sitting on an idea for too long, Musk has already put his new website to work, unveiling the start of something that could be the Tesla CEO's next major project.
"Excited to announce the launch of x.com!" Musk posted on his Twitter page Friday.
X.com was an online banking and financial services platform that Musk co-founded in 1999. He was pushed out of the CEO role after just a year, but in the process he made a cool $165 million when eBay bought the company just three years later. At that point, X.com had already changed its name to something more familiar: PayPal.
"It's a little verbose right now, but that will be fixed tomorrow," Musk said on Friday.
"Verbose" is one way of putting it. Here's how the site looks with Chrome on Mac:
There's no hidden messages, either. Steven Sinofsky, who was head of Microsoft's Windows division for three years, shared an image of the site's source code:
In this context, "DTD" refers to document type definition, which most modern web pages use to define how the rest of the document will be structured. In other words, this is a very barebones site design.
"I told you it was verbose," Musk replied. "Better tomorrow :)"
"Where's the Transmeta-style hidden message?!" replied Benedict Evans, who works with Sinofsky at venture capital firm Andreessen Horowitz.
"Stay tuned," Musk said.
As the project that made Musk's name and fortune all those years ago, it's understandable that he has some sentimental attachment to the name. But it's still unclear what Musk plans to use the site for. At the time of purchase, one Twitter follower suggested that he could use X.com as an umbrella page for his other projects. Musk responded: "That's probably the best use."
Time will tell what Musk plans to use the site for, but it could serve as a one-stop page to access his Tesla, SpaceX, and Boring Company ventures from one convenient location.