Gerard Way's 'Umbrella Academy' Comic Is Coming to Netflix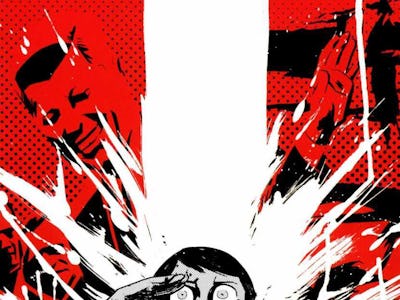 Dark Horse Comics
Finally! Netflix officially announced its plan for a live-action, 10-episode series on Tuesday based on My Chemical Romance frontman Gerard Way and artist Gabriel Bá's 15-issue comic series that ran from 2007 to 2013. The Umbrella Academy tells the story of seven superpowered adopted siblings and their adopted father, Sir Reginald Hargreeves, aka The Monocle.
But not everything is that simple. Hargreeves is an alien disguised as a famous entrepreneur who adopted the kids — seven of 43 children born suddenly to women who weren't previously pregnant — and trained them from childhood to fight an unspecified oncoming threat. The series is just as weird and wonderful as it sounds, and, obviously, Netflix thought it would be perfect to turn into a live-action series.
No actors or directors have officially been attached to the project, but the series' original publisher, Dark Horse Comics, has its production company, Dark Horse Entertainment, involved in the show's creation.
Umbrella Academy is expected to premiere on Netflix in 2018.