Today Is Amazon Prime Day: Here's How to Get Those Deals
Here's how to take advantage of this 30-hour sale.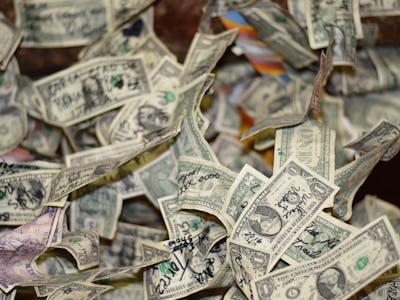 Unsplash / Olga DeLawrence
Prime Day Eve is upon us, so clear out your schedule and wake up Alexa, because these sweet deals aren't going to find themselves.
Real Prime fans know that Amazon Prime Day, an annual event that online retailer and future world superpower Amazon has held since 2015, is a chance for those of us with an Amazon Prime membership to access exclusive deals for the duration of the sale.
This year, Prime Day clocks in at a lengthy 30 hours. Deals begin to pop up online at 9 p.m. EST on Monday and continue until 3 a.m. on Tuesday.
We talked to consumer experts about how to seize the Prime Day and get the most bang for your buck.
Gotta get down on Prime Day
Although there are analysts who suggest that Prime Day offers better deals than Black Friday sales, the experts didn't necessarily agree.
"Prime Day puts almost all of the focus on a single retailer, with a rather obscure members-only sale structure," Rebecca Lehmann of Brad's Deals said. "Black Friday is a much bigger, more competitive shopping event that everyone can shop. The seasonal product mix is different enough that in a lot of ways that's comparing apples to oranges."
""Black Friday" has really turned into a 2-month long period of strong deals, so it's hard to really compare," Kristin Cook of Ben's Bargains said.
According to Benjamin Glaser of DealNews, Prime Day beat out Black Friday in certain instances.
"Prime Day is better for some items, specifically Amazon brand electronics, and any household staples you can get discounted through Prime Pantry and Subscribe and Save," he said. "But Black Friday is still the best for major purchases like computers, TVs, and large home appliances."
Start early, stay vigilant
Different deals will be made available throughout the 30-hour sale, but hopping online at the start of the event is probably a good idea.
"Last year the most exciting deals started right when Prime Day began, and things definitely slowed down as the event went on," said Cook. "My advice would be to hop online right at 9PM PT, then check back later if the items you are hoping to buy are not yet on sale."
Shoppers who have theirs eyes on particular items, like televisions, should set up notifications through the Amazon app. "Load your credit card information into the site, and set up notifications to find out as soon as deals go live." Glaser said.
Check out tech
"If this year is similar to last year, unlocked smartphones, Amazon-brand devices (Echo speaker, Fire/Kindle tablets, etc), wearables (smart watches, fitness trackers), and TVs will be the best deals," Cook said.
Glaser agreed. "Prime Day usually has the best prices of the year on these items, beating out even Black Friday," he said. "There will also be good deals on TVs, but these will sell out very quickly."
Lehmann also recommended looking out for seasonal items, like swimsuits. "Overall, everything is going to be a good deal," she said. "Just do a little price comparison before you take the plunge to make sure it's the best deal available."
Go Ask Alexa
To encourage users to order their items through Alexa, the intelligent personal assistant who "lives in the cloud," Amazon will offer deals that you can only access by asking your Echo.
"If you have an Alexa device, I would recommend using it to order your Prime Day deals as you can get a $10 credit with your first order," Cook said. 
You can also monitor items through the Amazon Shopping app. "There's going to be a lot to sift through, so lean on apps to do the heavy lifting for you," Lehmann said.
But be cautious trusting Amazon implicitly. "Shoppers should do lots of research before purchasing Prime Day deals," said Glaser. "Verify that you're getting a good price with a third party price checking website like CamelCamelCamel or DealNews. And do your research before the deals go live."
Happy browsing!