Nintendo Hires Guy Named Bowser as Vice President
Surprisingly, he's a human.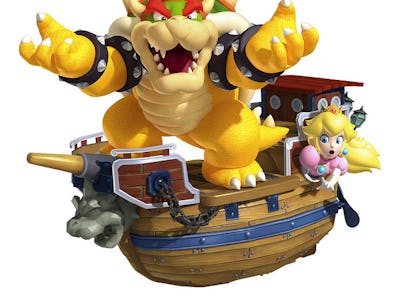 www.flickr.com/photos/odrakir
Nintendo has hired Doug Bowser, the former Vice President of Global Business Planning at Electronic Arts, as its new VP of Sales. No word yet on whether anyone in HR actually read Bowser's (impressive) resume before giggling and fast-tracking the on-boarding process, but it doesn't really matter. This is great.
Nintendo had a bit of predictable fun with the official press release, assuring everyone that Bowser's name is "well-known in the Mushroom Kingdom," and that Bowser "brings decades of experience, not fire breath, to [his] new role." 
Not a great joke, but give them a few golden coins for making the effort.
According to Scott Moffitt, Nintendo of America's Executive Vice President of Sales & Marketing, Doug Bowser "will work tirelessly with our internal and external partners to ensure the broad Nintendo product lineup of hardware, software and accessories are strongly represented throughout U.S. retail points of distribution."
There we go. Back to corporatespeak.