Amazon Prime Day is July 11, But Some of the Best Deals Start Now
Amazon has given consumers a head start on deals.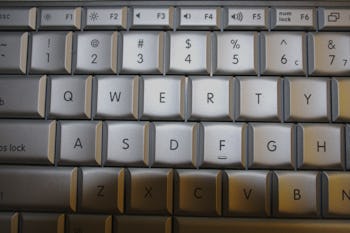 Flickr / sharonmleon
Prime Day, the annual Amazon shopping event dedicated to low prices on a range of goods, is back. The day has something of a mixed track record, but consumers with an Amazon Prime subscription will have free access to a number of special discounts. It's a day you won't want to pass up, particularly if you're in the market for an Amazon Echo or Amazon Fire TV Stick.
This year, Amazon is offering customers a head start. From Saturday July 8 until Tuesday July 11, subscribers to the $99-per-year service will receive access to a number of deals ahead of the big day. These deals, available to customers living in the more than 30 cities eligible for two-hour delivery, include a number of summer-themed goods like sparkling water, fresh strawberries, alcohol and ice cream.
This is the third year of Prime Day's existence. While many expressed disappointment with last year's offers, Amazon raked in record sales. The best offers were around Amazon's own goods, like $30 off the Fire TV Gaming Edition and $15 off the Fire TV Stick. Nonetheless, consumers loved it, and Amazon recorded the biggest day of sales in the entire history of its existence. No small feat.
"Prime Now is all about giving customers time back to do the things they love which is why we're excited to offer hundreds of exclusive deals along with free two-hour delivery so customers can get their Prime Day deals faster," Stephenie Landry, worldwide vice president of Prime Now, said in a statement. "As Prime members enjoy their summer adventures, family road trips and last-minute backyard BBQs, Prime Now will get them items they need in ultra-fast speeds."
Below are some of the offers available from the 8th to the 11th:
25 percent off select Haagen-Dazs and Halo Top ice cream
25 percent off select Coppertone Sunscreen products
25 percent off select 8-Packs of La Croix sparkling water
25 percent off select Larabars
25 percent off select Gatorade sports drinks
25 percent off select produce including strawberries, raspberries, blueberries and more
Up to 30 percent off select wine, beer and spirits in select cities
30 percent off summer beauty, snacks and pet essentials from select local stores including Sally Beauty and All The Best Pet Care
The cities eligible for two-hour Prime Now delivery are:
Atlanta
Austin
Baltimore
Boston
Charlotte
Chicago
Cincinnati
Columbus
Dallas and Fort Worth
Denver
Houston
Indianapolis
Las Vegas
Los Angeles and Orange County
Manhattan and Brooklyn
Miami
Milwaukee
Minneapolis and St. Paul
Nashville
Orlando
Phoenix
Portland
Raleigh
Richmond
Sacramento
San Antonio
San Diego
San Francisco Bay Area
Seattle and Eastside
Tampa
Virginia Beach
Washington, DC Metro