Elon Musk's 'I Love Floors' Tweet is Big for the Boring Company
It serves an important purpose.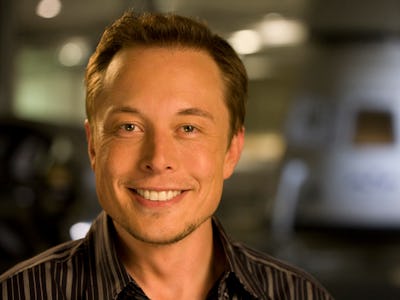 Flickr / OnInnovation
Elon Musk never sleeps. At least, that's the impression you would get from a cursory glance through the Tesla CEO's Twitter feed. Musk can be found posting in the early hours of the morning, sometimes dropping nuggets of info about the upcoming Model 3 sedan, or offering tantalizing hints at brain-computer interfaces. On Wednesday night, Musk shared his adoration of floors, sending his fans into confusion.
But all of this serves an important purpose. Musk has a staggering 9.6 million followers on Twitter. Beyond the microblogging site, his brands have amassed a devoted fanbase across all corners of the internet. The SpaceX and Tesla subreddits both have around 120,000 subscribers. On Facebook, both official pages have around two million likes. All this helps to create a devoted following, keen to spread the message of his projects through word-of-mouth.
Take Wednesday night. Musk makes a post that receives tens of thousands of retweets:
His fans enjoy the interaction, diving into the reply section by asking for his thoughts on elevators ("a floor that moves") and ceilings ("a floor from below").
But while Musk is happy to chat with followers about the merits of floors, he also took the opportunity to announce that his latest venture, The Boring Company, has started digging its first segment of tunnel in Los Angeles. At the time of writing, the announcement has been shared over 2,000 times and liked over 15,000 times.
Musk and his fans have a number of in-jokes and references. In this instance, Godot is the name of the tunnel boring machine, revealed in a previous stream of Twitter posts where Musk spoke to fans about all the different names he considered.
In the replies, a follower asks about Gary, a snail Musk previously revealed as racing the digging machine. Snails, Musk explained in a May TED talk, can move 14 times faster than a tunnel digging machine. The Boring Company's goal is to beat the snail. Gary has cemented his place as part of the Musk community.
Even before the first project is complete, Musk's followers are already looking forward to hearing more about The Boring Company and what else the entrepreneur has in store.