5 Recent Indie Horror Gems to Stream on Netflix
Because for every 'Hush' there are three 'Human Centipedes.'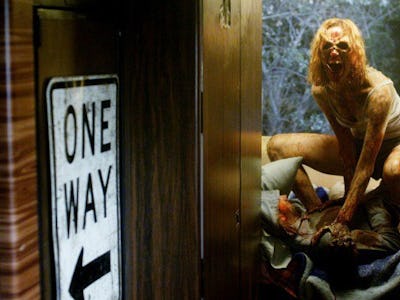 Netflix
Horror movies have become such a mainstream genre that it can be easy to forget there are films with ridiculously smaller budgets creating far more interesting narratives. Filmmakers are creative and disturbed, and most of the best ideas aren't picked up by multi-billion-dollar corporations. Netflix knows this, which is why there are so many indie horror films to pick from alongside movies such as The Shining or The Curse of Chuckie.
But one downside to Netflix's large horror library is that it's hard to find the real gems; for every Hush there are three Human Centipedes. And just because one person likes gore and drama doesn't mean another person isn't more into psychological thrillers and exorcisms. Tastes vary, and so do the recommendations on this list we've put together for you.
Below, you'll find a short list of five of the best recent indie horror films currently available to stream on Netflix, from experimental filmmaking to international hits.
5. XX
This female-driven horror anthology consists of four short horror films shot from a woman's point of view. Featuring stories filled with exorcism, gore, and frightening animation, XX is both experimental and fascinating.
4. Dig Two Graves
Atmospheric and beautifully shot, Dig Two Graves is just about as indie as you can get with horror. When 14-year-old Jacqueline (who goes by Jake) loses her older brother, she meets three moonshiners who tell her they can bring her brother back in exchange for another life. It goes about as well as you would expect.
3. Meet the Blacks
Critics hated this horror comedy, but moviegoers thought it was pretty great. Riffing off The Purge series, Meet the Blacks is about a black family that comes into a lot of money and leaves Chicago behind for a ritzy place in Beverly Hills. Soon enough, they realize the community is actually going through this annual purge, and their neighbors use it as an excuse to try and kick them out.
2. Train to Busan
A critical darling, Train to Busan is a zombie horror film that also delves into plenty of social politics and features some fully formed characters to boot. It follows the story of a group of passengers aboard a bullet train to the uninfected city of Busan, South Korea, who fight off zombie hoards and attempt to escape the zombie outbreak.
1. The Wailing
This arthouse film from South Korea holds a 99 percent approval rating on Rotten Tomatoes. When a stranger arrives in a small village without explanation, the villagers soon begin killing one another for no apparent reason. Soon enough, the investigating officer's daughter falls under the strange spell, so he calls in a local shaman to try and solve the case and find the culprit.