Celebs Sing 'Hamilton' Songs to Raise Money for Immigrants
The viral campaign is on Twitter under #Ham4All.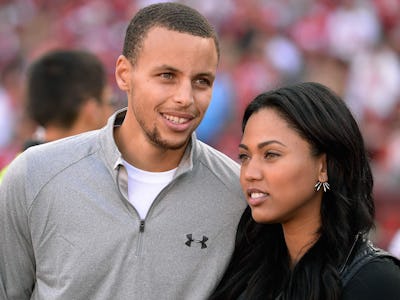 Heavy.com
Lin-Manuel Miranda's latest epic Hamilton fundraiser is #Ham4All, a viral campaign calling anyone and everyone to sing their heart out to support immigration efforts. Even celebrities are not throwing away their shots.
By singing selections from Hamilton and broadcasting them on social media via #Ham4All, anyone can raise awareness. The fundraising happens via the accompanying Prizeo contest that will send two winners to the opening night of Hamilton in Los Angeles. Fittingly, the lowest number of entries costs just a single Hamilton ($10 bill) — they don't call him the "ten-dollar Founding Father" for nothing!
The campaign will raise money and awareness for the "Immigrants: We Get the Job Done Coalition" — a Hamilton line itself! — which is comprised of "12 partner organizations that work throughout the United States to provide services to immigrants, refugees, and asylees, including legal representation, advocacy, and awareness campaigns."
Here's Lin's original call to action:
The idea is to enter into the contest by donating $10 or more and then upload your own singing video that challenges two of your friends to do the same. It's another instance of internet virality at its very best, as the #Ham4All campaign caught on as a challenge among celebrities a la the Ice Bucket Challenge.
Check out some of the absolute best celebrity submissions to #Ham4All right here:
"Weird Al" Yankovic
"Weird Al" opted for "What'd I Miss," a track from the back-half of the musical that represents Thomas Jefferson's big debut, as played by Daveed Diggs. As Jefferson is something of an antagonist, "What'd I Miss" is a jazzy tune that's meant to strikingly contrast Hamilton's more rap-forward style.
Thomas Lennon
Thomas Lennon quickly rose to the occasion and riffed on "Burn," in which Eliza Hamilton (née Schuyler) rages against her husband's philandering ways and his overwhelming ego. Lennon mixes up the lyrics to complain about Weird Al's … well … weirdness — and he does so with a seriously cool electronic guitar.
Megan Amram
The other celeb challenged by Weird Al, Megan Amram, has perhaps one of the best Hamilton renditions from any celebrities on this list, partially because of the great acoustics from the floor of her bathroom. She opts for "You'll Be Back," in which King George III sings to all of America about the brutal, threatening love he has for the American colonies.
James M. Iglehart, Nik Walker, and Jevon McFerrin
You could call this trio the absolute best celebrity rendition of a Hamilton song on this list, but is that even fair when they're professionals? Each has performed as replacements, understudies, or as part of the ensemble in the actual Hamilton musical.
That being said, they turn the typically solo tune sung by King George III, "You'll Be Back," into a delightful barbershop-style trio.
"When push comes to shove, I'll send a fully armed battalion to remind you of my love!"
Ayesha and Steph Curry
The Curry power couple belts out a short section of "The Schuyler Sisters," in which the two principal female characters (and Peggy…) in Hamilton make their debut. Ayesha sings the part of Angelica as she laments the fact that Thomas Jefferson ignored women in the Declaration of Independence. Amazingly, a special guest joins Steph to back her up at the end of the video.
Shonda Rhimes
The queen of modern TV dramas gloriously speed-raps a section of "Washington On Your Side" in which James Madison, Thomas Jefferson, and Aaron Burr all complain about Hamilton and begin hatching their schemes to undermine his growing power. That becomes a whole lot easier for them when Washington later resigns from the presidency altogether.
Kelly Clarkson
Kelly Clarkson somewhat lamely sings only a few words from "It's Quiet Uptown," but whatever, Kelly! It's probably just because she sang the entirety of that song on The Hamilton Mixtape.
Taran Killam
Former SNL cast member Taran Killam (who actually playing King George III for a time in Hamilton) hilariously forgets the lines to the beginning of "Wait For It," easily one of the most epic songs in the entire musical. In it, Aaron Burr exposes his surging frustration at Hamilton's success while simultaneously unpacking his own personal philosophy.
Ben Stiller & His Daughter
To his credit, Ben Stiller actually flexes his acting muscles taking on the role of Aaron Burr during "Non-Stop" when Alexander Hamilton shows up on his doorstep in the middle of the night asking for his help defending the new Constitution. "For once in your life, take a stand with pride. / I don't understand how you stand to the side," says Hamilton. "I'll keep all my plans close to my chest!" Burr shoots back. It's a great moment that communicates their respective philosophies and what's at the heart of their personal conflict. It's too bad Stiller can't sing all that well.
Josh Groban remains conspicuously quiet via social media despite several challenges being issued from the likes of Ben Stiller and Taran Killam.
Hamilton opens in Los Angeles on August 11.