Tesla Should Disrupt Music Streaming Like It Did the Auto Industry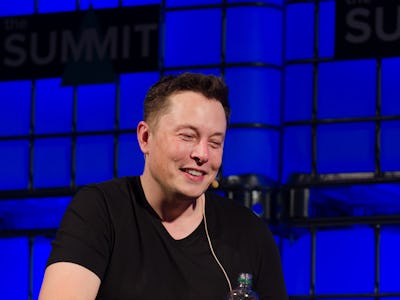 Flickr / Heisenberg Media
Music industry sources have revealed that Tesla plans to launch a music streaming service for its vehicles, and that the company has already spoken with every major label about the venture. This is good news for music lovers: Tesla would occupy a niche corner of the market, but it would still cause a disruption for comfortable streaming giants.
Though it's early, sources suggest to recode that Tesla "is interested in offering multiple tiers of service, starting with a Pandora-like web radio offering."
The scheme isn't so surprising for a company that likes to have complete control over every aspect of production.
Still, that doesn't mean that this is a sensible idea: Tesla could easily create something more like the Android Auto platform, which is a dashboard "ecosystem" that hosts unaffiliated apps in Android's format templates. Drivers can use Spotify and other third-party streaming services with Android Auto, but they still appear in a distinctly Android presentation. Tesla would save energy and resources by going that route and would still personalize its drivers' experience.
But it should create its own platform, because meanwhile, Spotify and Apple Music dominate the streaming market, and they don't need to create a product that will satisfy musicians and fans, because most listeners often can't easily get their music elsewhere. No online catalog is as extensive as Apple Music's, at around 40 million songs; and Spotify's platform leaps ahead of the rest because it offers a free tier.
But the streaming industry needs serious reform: Artists don't receive adequate compensation, user interfaces can feel clunky, and the pay-per-stream business model rewards pop artists for inserting filler tracks.
That's where Tesla comes in. It could, even on a small scale, as an automaker, shake things up enough to force established players to rethink how they do things. After all, the same thing happened with electric cars.