The Simple Reason Why Uber's CEO Travis Kalanick Just Resigned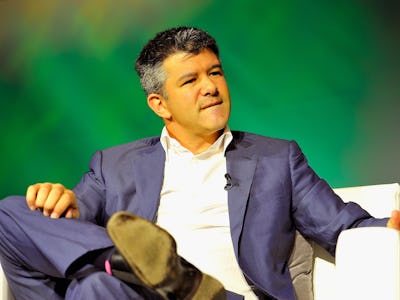 Getty Images / Steve Jennings
Travis Kalanick, the CEO of Uber, resigned from his position on Tuesday after an hours-long standoff with the board of directors.
The 40-year-old co-founder of the ride-hailing app already announced last week plans to take an indefinite leave of absence, with management falling to a committee of 10 investors, but the intervention by the board suggested this was not enough.
Uber provided Inverse with the following statement issued by the board of directors:
Travis has always put Uber first. This is a bold decision and a sign of his devotion and love for Uber. By stepping away, he's taking the time to heal from his personal tragedy while giving the company room to fully embrace this new chapter in Uber's history. We look forward to continuing to serve with him on the board.
Kalanick stepped down after five major investors earlier in the day requested that he resign with immediate effect. He will remain a member of the board of directors.
The intervention came after months of scandals, including:
In a statement obtained by the New York Times, Kalanick said the following:
I love Uber more than anything in the world and at this difficult moment in my personal life I have accepted the investors request to step aside so that Uber can go back to building rather than be distracted with another fight.