3 Things to Know About John C. Malone, the Guy Who Just Bought Time Warner
The former mogul is back at it.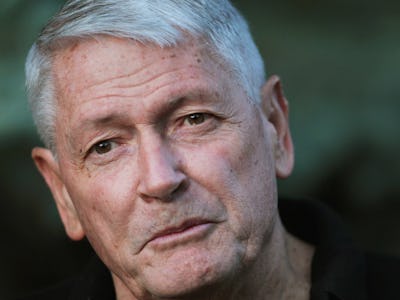 On Tuesday, Charter Communications, a cable provider with roughly six million customers, announced that it had purchased Time Warner Cable for a whopping $55 billion. The deal not only creates a company capable of giving Comcast a run for its money, but also puts John Malone back in the press. Malone, who made his major fortune building Tele-Communications Inc. into the $48-billion juggernaut AT&T bought in 1999 and a number of minor fortunes since then, is a polarizing figure in the sense that people who work for him seem to love him and no one else seems to like him at all.
Whatever else he might be, Malone is (once again) one of the most powerful players in the media. Here's what you need to know about the once-and-future mogul.
He's a Tough Negotiator
There are plenty of stories about Malone being good "in the room" but one stands out. During the early '90s, Malone felt that TCI needed to get HBO's attention so he removed the network from a number of cable systems in Texas. That way, when negotiations started, he wasn't threatening but bargaining from a position of power. The move didn't make him any friends, but it was considered something of an evil masterstroke.
Oh, and he bought 20 percent of BET for $500,000 as part of, essentially, a handshake deal. It sold for $2,000,000,000 two decades later.
He Doesn't Get Along With Congress
Al Gore famously called Malone "Darth Vader" back when the VP was still in Congress and Malone was running TCI. The insult — if that is an insult in this context — came in the form of a congressional inquiries into monopolistic practices. Malone was repeatedly invited to sit before the antitrust committee and repeated declined those invitations due to trips overseas. Though he did eventually appear, he basically showed up to castigate members of both parties for treating him unfairly.
Not content to leave his troubles with "The People's House" in the past, Malone, a conservative, has gone out of his way to insult a number of Tea Party-affiliated representatives. He has repeatedly whined that the right wing of his party refuses to behave in a rational manner.
He Owns Quite a Lot of America
Malone owns some 2.2 million acres of the U.S., enough to edge out Ted Turner as the nation's most landed man. Approximately a million of those acres are in Maine, where he maintains working forests and a private island, and the rest is scattered around the west, where he keeps large ranches. A self-proclaimed conservationist, Malone keeps close tabs on his holdings, including the international ones, like Humewood Castle in Ireland.