Spotify's About to Get Bigger Than Ever
The music streaming service is adding video to its arsenal -- but what will it cost?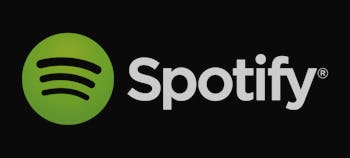 (Concerned parent voice) SPOTIFY…WHAT ARE YOU UP TO NOW? Good question! The streaming-audio behemoth just held a massive demo in New York City today where they wilded out with a bunch of new features.
What's on tap? User-tailored playlists, podcast integration—and video! Yup, The Verge reports that a whole gaggle of media properties —including but not limited to Vice, Comedy Central, ABC, Adult Swim, ESPN, and E!—have signed up to stream video to the service. Cool.
But is it really cool? (Cracks knuckles) Let's think about this for a second: clips are cool, many of the partners I just mentioned already have hidden longer-form content —specifically, full episodes — behind paywall structured platforms. Let's say Comedy Central decides to use the service to host both clips and full episodes of Broad City: assumedly, the clips would be available on the freemium version, and the full episodes would be available to those paying the premium.
However! Being able to stream full episodes of TV shows would essentially negate the appeal services that provide a similar function (I'm thinking about Hulu specifically). What if the premium rate is raised? Spotify would lose some of its attractiveness when paired up against Tidal, a service that has been heavily criticized for its steep price points.
What if the freemium service is altogether junked? Spotify loses a fair amount of subscribers (but at no monetary cost, since, remember, they weren't paying for jack shit to begin with). What if the media companies enter into a deal where previously established video streaming services like Hulu retain exclusivity to luxuries like full episodes? In a world where YouTube is a click away, does the notion of watching video clips on Spotify even matter? 
One thing is for certain: everyone in the streaming race is realizing that audio alone isn't going to cut it in the future. Things are going to get bigger, more complicated—and, this is the sad truth, most likely more expensive, too.