Horny for "Porm"? The Most Misspelled Porn Search Terms
Perhaps you want to watch some "amaturr lesbiams" or enjoy some animated "henti."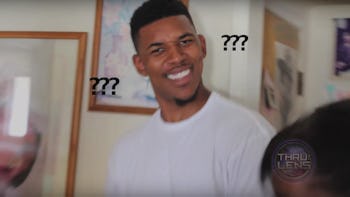 Perform Group
To celebrate the Scripps National Spelling Bee, the horny nerds at Pornhub have released a new data set outlining the most often misspelled search terms the site receives.
Some words, like hentai in Japanese, are believably misspelled all over the country. Others, like "lesbian," "threesome," and even just the word "porn," are paradoxically misspelled all over, assumedly by users so horny they can't even type correctly. The full map reveals that spelling mistakes under extreme lust aren't native to any particular area — even blue states, who typically perform better in spelling competitions than red states, fuck up the word "porn."
There are many ways to explain why porn viewers misspell easy words: they're probably rushed, they feel no pressure to spell things correctly, and their brains are reacting to the prospect of masturbating as if they're taking a hit of something. What Pornhub doesn't explain is why so many users are searching for the simple term "porn" on a website that only hosts, well, porn. That's like typing "website" into Google.
You can check out the full map for yourself below. Pornhub also points out that "covfefe" has been searched 9,000 times on the site since President Donald Trump tweeted the made-up word this week.
See also: Scientists Have Discovered 3 Types of Porn Viewers