'Injustice 2' Almost Had This Character and It Would've Been Sick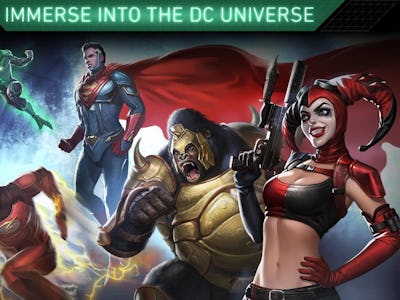 Warner Bros.
Injustice 2 received an ecstatic reception upon its May 16 release. With excellent combat, a customizable gear system, a rewarding Multiverse mode, and more, the game's so great that it's been difficult to lodge too many serious complaints with it.
That is, it was difficult, until word got out that the creators had almost considered including a totally awesome additional character: Static, a superhero from the bygone Milestone Media who can manipulate electromagnetic energy. The alter-ego of Virgil Hawkins, Static could use his power to — among other things — levitate objects, cause explosions, and create electromagnetic shields.
Designer Marco Nelor, who worked on Injustice: Gods Among Us, posted a concept he'd created of Static for Injustice 2 on his Instagram page, implying that the character had almost, but not quite, made the cut. Nelor wrote:
"So sad about this one. He was all cleaned up and ready to go, but unfortunately Static didn't make the cut for #injustice2 … damn. I had him all worked out too. Oh well. Enjoy !"
Instead, Injustice 2 used mostly well-known Justice League characters, as opposed to underrated DC Comics heroes from Milestone, like Static. They probably made the more financially astute decision, but still, it's hard to get over how fantastic it would've been to be able to play a character like Static. I mean, Christ, the guy regrew his own arm.
Milestone Media stopped publishing comics in 1997. This could've been a nice throwback for them. A real Milestone reboot was announced in 2015 and has been moving forward, only very slowly. We'll see whether it pans out.