Instagram Just Became More Than a Social Media Platform
Instagram's now way more useful.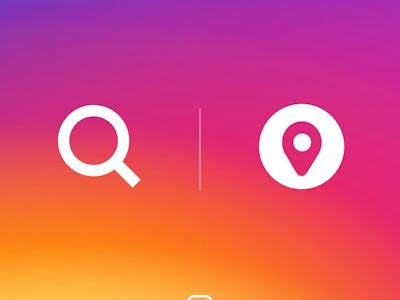 Instagram
On Tuesday, Instagram released an update that fundamentally changes its function: While it'll likely remain a primarily social platform for the foreseeable future, the new "location and hashtag stories" also transforms it into a service that provides real-time, user-generated advice on places and events.
Prior to the update, users were able to add locations and hashtags to all of their content except stories. But now you can add them to your stories, too, meaning that — as with photos and videos — you can browse public stories that are linked to a specific location or hashtag (the "explore" section).
Up until now, Instagram's just been a place where we share highly-edited photos of our "real" life with friends, and then end up feeling all the lonelier. It's just been an extremely popular form of social media.
But this update makes Instagram into something even bigger. When users browse stories attached to particular locations, they gain access to data about what's going on in those places. This allows Instagram to assume many of the functions of Weather.com, Yelp, Trip Advisor, the Zagat Guide, online guides like Time Out New York, and the individual promotional platforms for restaurants, businesses, and events — all in one service.
And in some ways, Instagram's information will be even more accurate than that of those other platforms, because its data will be updated in real time. Want to know whether it's raining in downtown Manhattan? Weather reports are notoriously inaccurate, but an Instagram story from five minutes ago will inform you. Stories could show you whether a bar is still open; whether a club is packed; what the food looks like at a restaurant. The possibilities are endless.
It's a smart move from Instagram that increases the utility of the service and will likely popularize it even further.
Funnily enough, Snapchat rolled out a similar update on Tuesday: "Custom Stories" that, among other things, also allow users to put location markers on their stories so that users can browse content on a geographical basis. Things are certainly heating up between these two competitors.