The 7 Scariest Documentaries to Stream on Netflix
True crime and narrative re-creation alike.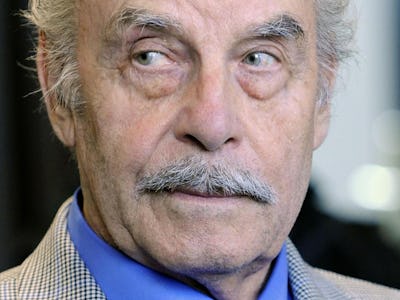 Huffington Post
Horror movies are great and all, but true horror movies are just that much better. Some truly terrifying documentaries are currently available to stream on Netflix, and since we can't sleep anymore after watching these, we thought we'd do you a favor and round up some of the best ones. You're going to suffer with us.
Below you'll find a list of some of the scariest documentaries on Netflix. Featured are true crimes stories, unsolved mysteries, disappearances, murder, sleep paralysis, and one of the most infamous, chilling criminals in modern memory. Through documentary filmmaking, creators can transport you away from your narrative comfort blanket — "It's just a story, this could never really happen to me" — and remind you that there really are scary things in the world. It's just likely that none of these things have happened to you — yet. (Hopefully, they don't ever happen to you.)
Here are 7 of the scariest documentaries on Netflix.
7. Who Took Johnny
This doc tells the story of Johnny Gosch, who was kidnapped in 1982 in West Des Moines, Iowa, at the age of 12. Using his mother, Noreen, as a focal point, the filmmakers follow her on her journey to find her son, who she still believes is alive and who she claims has visited her once before.
6. The Imposter
Nicholas Barclay disappeared from his Texas town in June 1994. Three years later, he shows up in Spain and his family welcomes him back to the United States with open arms. Only it's not Nicholas. His name is Frédéric Bourdin, a French confidence man who impersonates Nicholas and has a long history of doing the same to others.
5. The Confessions of Thomas Quick
In 1993, a therapy patient in Sweden, Thomas Quick told his therapist that he had kidnapped, raped, and murdered an 11-year-old boy named Johan Asplund in 1980. Over time, Quick confessed to killing 39 men, women, and children, and became an overnight celebrity. Then, in 2001, he stopped talking about the murders and started going by his real name, Sture Bergwall, declaring that his alter-ego, Thomas Quick, was dead.
4. Aileen: Life and Death of a Serial Killer
Aileen Wuornos was the first documented female serial killer in American history, and Life and Death of a Serial Killer is the follow-up film to 1992's Aileen Wuornos: The Selling of a Serial Killer. This sequel follows Wuornos' declining mental state and questions the decision to put her to death in the state of Florida despite her being of unsound mind.
3. Hostage to the Devil
The controversial Father Malachi Martin is the subject of Hostage to the Devil, which explores the Jesuit priest, author, and exorcist's career that dealt with satanism, demonic possession, and exorcism. The final stroke comes with the reported possession of a 4-year-old girl who Father Martin exorcises of a demon.
2. Josef Fritzl: Story of a Monster
The true story of Josef Fritzl is a hard one to swallow. Fritzl infamously held his daughter Elisabeth captive in the basement of his and his wife's home in Amstetten, Austria, for 24 years, abusing and raping her, and eventually fathering seven of her children. Story of a Monster is comprised of interviews with family members, doctors, and other victims.
1. The Nightmare
If you've ever experienced sleep paralysis, you know that it can often be a terrifying experience. This documentary focuses on interviews with people who have experienced sleep paralysis, and then the filmmakers use actors to recreate some of the haunting, truly terrifying experiences they've dreamed.