Manchester Attack is Britain's Deadliest Since 7/7
The London bombings in July 7, 2005 shocked the nation.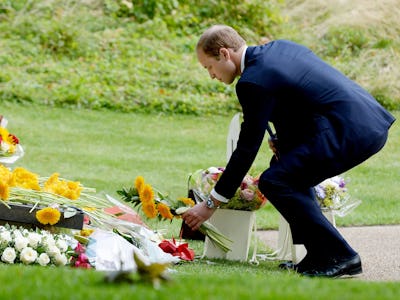 Getty Images
A bombing in Manchester on Monday night has shocked the United Kingdom, with 22 dead and around 59 injured. The attack took place at an Ariana Grande concert in Manchester Arena around 10:35 p.m. UK time.
The incident is the deadliest attack to take place in the UK since the July 7 bombings in 2005, which were described by the BBC as the worst single terror atrocity on British soil. In the event, four Islamist extremists detonated four bombs, three on the London Underground and one on a bus. The four bombs resulted in the deaths of 52 people and hundreds more were injured.
On the day of the attack, three bombs were detonated on the London Underground at 8:49 a.m. UK time. One was on a Circle line train traveling from Liverpool Street to Aldgate, where seven people were killed. Another was a Circle line train traveling from Edgware Road to Paddington, which resulted in the death of six. The third was a Piccadilly line train going from King's Cross St. Pancras to Russell Square, the deadliest bombing of the day that resulted in the death of 26 people. Just under an hour later, a fourth bomb was detonated on a double-decker bus in Tavistock Square, near King's Cross, killing 13 people.
The incident shocked the country, taking place just one day after London was announced as the host of the 2012 Olympic games. A Scotland Yard detective later told The Telegraph in 2015 that he believed the attacks had been planned for the day before. David Videcette, a former officer with the Anti-Terrorist Squad, said that he believed the four intended to target the Olympic bid.
The long-term effects were far-reaching. Jean Charles de Menezes, wrongly believed to be involved in an attempted bombing, was killed by police just two weeks later at Stockwell tube station. The number of people charged and convicted for terror offenses rose after the event. The government passed the Terrorism Act 2006 to enable terror suspects to be held without charge for longer, from 14 days to 28. Counter-terrorism strategies like Prevent came under fire from civil liberties campaigners. Twelve years after the attack, its impact is still present throughout government and police strategy.