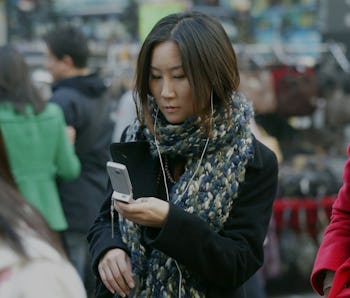 Innovation
"Smart Reply" Will Make Gmail for Android and iOS More Like Texting
Predictive writing isn't just for bantering around with emojis anymore.
Getty Images / Chung Sung-Jun
It would be easy for Google to rest on its laurels and enjoy the email dominance it possesses through Gmail. But even with a billion daily active users, Google prefers to consistently make adjustments to the Gmail experience. This trend has led to its latest feature, Smart Reply, which is coming to the Gmail app on iOS and Android.
Smart Reply debuted on Google's Inbox app in 2015, and it's already managed to make up 12 percent of Inbox's total replies on mobile.
It's a logical step for Google to make this feature available through the Gmail app, too. And the result pushes the mobile Gmail experience closer and closer to something akin to text messaging.
How Gmail Smart Reply Works
Smart Reply functions in essentially the same way as predictive writing tools do with messaging apps on a smartphone. It provides suggestions for automatic words and phrases for faster text construction.
Smart Reply takes this a step further by reading the text of the receiving message, and suggesting three general responses that the sender can choose and modify before responding.
Smart Reply is essentially an extension of neural network-supported algorithms Google has been building and testing for decades. As the user uses Smart Reply, the tool adapts to personalized writing habits and gets better and suggesting replies that are better suited for both the sender and the recipient.
Like predictive writing tools for messaging, smart reply does not work for long emails. The suggested responses are quite concise and succinct — which again, makes it feel closer to text messaging. This makes sense for a mobile platform, but as email correspondence becomes more popular through other devices, it's likely that Smart Reply function will make its debut on the desktop version of Gmail as well, and make it easier to shoot shorter correspondences over to one another faster and more effectively.
The lines that divide email from other messaging platforms is blurring fast. Smart Reply may not just be a predictive way we'll write, but a predictive state of what email will evolve into over the next decade.