On iPhone 7 Delays, Tim Cook Explains What Apple Didn't Get Right
"You can bet that we are brushing up our models."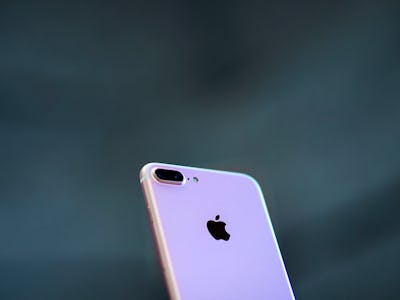 Getty Images / Gonzalo Arroyo Moreno
In the fall of 2016 after the iPhone 7 was released, Apple wasn't prepared for the demand for the iPhone 7 Plus. Orders were delayed for months and through the holidays, and Apple only caught up in early 2017. It was a problem that CEO Tim Cook says the company used to update its productions models for future versions of the phone, Cook told Wall Street analysts on Tuesday during Apple's second quarter financial earnings call.
"One of things we did not get right was the mix between the iPhone 7 and the iPhone 7 Plus," Cook said. "The demand was much stronger for the iPhone 7 Plus than we predicted so it took us a little while to adjust all the way back through supply to bring iPhone 7 Plus into balance, which occurred early in this past quarter."
Without being prompted, Cook offered color on what Apple planned to do in order to avoid delays like this in the future.
"What did we learn from it?" Cook said. "Every time we go through a launch we learn something and you can bet that we are brushing up our models."
The phone was revealed on September 7, 2016 at Apple's "Special Event". The 7 Plus features a 12-megapixel wide-angle lens and a telephoto lens. Together, the two camera make smartphone photography equal, if not superior to standalone cameras.
"This is the best camera that we have ever made in an iPhone," Senior Vice President Phil Schiller said in his keynote in September.
The iPhone 7Plus, which starts at $769 without any incentives you might get for signing up with a cell phone provider, has continued to be an in-demand product, Cook announced earlier on Wednesday in a press release about the quarter's financial results:
"We are proud to report a strong March quarter, with revenue growth accelerating from the December quarter and continued robust demand for iPhone 7 Plus," Cook said.