The Fire Tweets About Fyre Festival, the Totally Wrecked Music Fest
The festival is being canned as a failure, if not a total scam.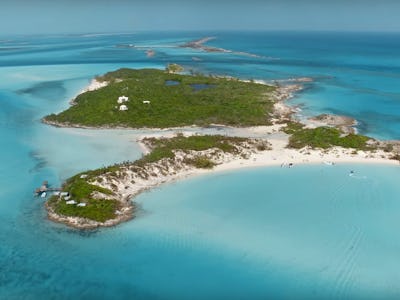 YouTube
Fyre Festival, the supposed "once-in-a-lifetime" music festival in the Exumas area of the Bahamas, has gone belly-up.
Scheduled to begin on Thursday, the festival turned out to be a mess of disorganization, lacking in everything from food, to luggage logistics, to adequate lodging for festival goers. People paid upwards of $12,000 to attend and reportedly found themselves eager to leave, almost immediately.
The event has since been "postponed," says a press release on the now-inactive website as the festival's organizers work on getting everyone off the island.
"Due to circumstances out of our control, the physical infrastructure was not in place on time and we are unable to fulfill on [sic] that vision safely and enjoyably for our guests," the statement reads.
It all played out like a bad episode of Survivor, with attendees reporting a startling range of issues: There were feral dogs, and lunch comprised of slices of bread with cheese. As of Friday, large numbers of people are still waiting to leave the island. While the underlying causes of the organizational nightmare aren't yet known, the available information points strongly to misleading advertisements and planning devoid of any real forethought.
Naturally, festival goers and music lovers aren't happy, and Fyre Festival is now the subject of much derision on Twitter with #fyrefestival. Here are some of the best/worst tweets about the festival.
That clears up some of the organizational problems.
What do you mean this isn't worth $12,000?
Fool me once, shame on you. Fool me twice…
Sympathy for those who bought into the advertisements is low.
Maybe that was the whole point.
Yikes.
One person has just been recounting the Lord of the Flies plot.
And even Blink-182, the planned headliner, is out.
People know a bad deal when they see one.
In the end, White House Press Secretary Sean Spicer felt he needed to come out and clear the air.