3 Drivers Filed a Lawsuit Against Tesla for "Vaporware" Autopilot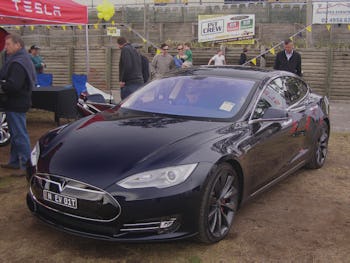 Flickr / c.j.b
Three drivers filed suit against Tesla recently for not following through on promised safety features and for knowingly selling "non-functional" Enhanced Autopilot.
The proposed class-action lawsuit was filed against Tesla on April 19 and claims that Tesla is knowingly selling cars that have non-operational Enhanced Autopilot and is not providing the safety features promised to customers when they buy Tesla cars. Tesla has responded by saying that the suit is disingenuous and misrepresents the facts of what features are available on Tesla cars.
All three of the drivers purchased or leased a Tesla Model S in late November or early December of 2016. The three men say in the lawsuit that when he purchased the car the Tesla website stated that both Enhanced Autopilot and standard safety features would be available in December of 2016. Their claim states that when they received the cars, the promised features were not functional.
The safety features that the three men say they believed would come with the cars when they purchased them are: automatic emergency braking, front collision warning, side collision warning, and auto high beams. The three drivers say that only traffic aware cruise control has been updated, and call the Enhanced Autopilot system "Vaporware" and that its actual performance is "unpredictable." The drivers also claim in the suit that Tesla sold them Enhanced Autopilot without being clear that there isn't a fully self-driving version of the software available yet, and that the current Enhanced Autopilot is "simply too dangerous to be used."
In response to the lawsuit, Tesla released a statement saying: "Many of the features this suit claims are 'unavailable' are in fact available, with more updates coming every month. We have always been transparent about the fact that Enhanced Autopilot software is a product that would roll out incrementally over time, and that features would continue to be introduced as validation is completed, subject to regulatory approval." In the statement, the company also writes that it has never claimed to have full self-driving abilities, and calls the lawsuit "inaccurate and sensationalist."