The 20 Best Movies and Shows on Netflix for 4/20
Here are the best things to watch on 4/20 on Netflix.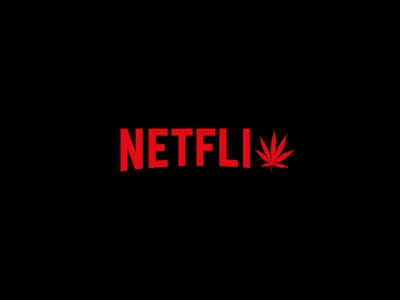 Photo via Netflix
Well, it's April 20, and you're probably deciding which Netflix content best suits your stoner needs — after you've decided which food to obtain for the holiday, that is. Luckily for you, there are some great films and TV shows available for streaming this month, many of which are ideal to watch high.
Here are (four) 20 of the best.
For a trippy experience:
Bob Ross: Beauty is Everywhere or Chill with Bob Ross. Watch Bob feed his pet squirrel and paint. Let him whisper to you about trees and clouds.
Fantasia 2000. Duh.
Mr. Nobody. The Washington Post compared this film to "surrealist poetry." Need we say more?
Twilight Zone. The show's a bit too old and lo-fi to be truly scary now, but it's still plenty weird and interesting.
Sharknado. If, while you're stoned, you've figure out how any part of this movie makes sense, let the rest of us know.
For a lighthearted experience:
Cool Runnings. A ridiculous cult classic that no one seems to think is good, but everyone keeps watching.
Osmosis Jones. Part animated, part live action, completely silly.
The BFG. A comforting dose of your childhood — via a somewhat more mature medium.
Kung Fu Panda. Anthropomorphic animals. Obviously fitting.
For a pleasant mind-blowing experience:
Planet Earth. Legendary for a reason.
Kubo and the Two Strings. It's animation so beautiful that your mouth may remain open for the film's entire duration.
Cooked. Did you know that the development of cooking changed the shape of the human skull and altered our brains forever?! No?! Freaking watch this.
Fullmetal Alchemist. It's an anime favorite with plenty of symbolism, philosophy, and meaning to unpack with your stoned brain.
For a WTF mind-blowing experience:
Black Mirror. This show isn't just dark in a fictional kind of way — its stories foreshadow real-world events like Trump's rise. Sit with that while you watch.
Stranger Things. Come for the charming D&D scene and stay for the monster-filled, alternate-dimensional, high stakes thrills.
13th. A documentary about racial inequality and the criminal justice system. If you thought you were already mad enough about the prison-industrial complex, think again. In the words of every pothead ever: You don't know what you don't know.
Melancholia. Apocalypse never looked so beautiful — or terrifying. Best viewed with a joint and a pillow for screaming into.
For a relevant experience:
Lucas Bros on Drugs. This one hit Netflix just in time for 4/20.
Bill & Ted's Excellent Adventure. A stoner comedy classic.
Kid Cannabis. Based on a true story, too. But if your imagination runs wild, remember that you really don't want his life.
Additional Note: DO NOT watch these films:
True Crime, Who Framed Roger Rabbit, Requiem For a Dream. … You get the picture.
Happy holiday, all.