10 Questions With a "March for Science" Organizer in Coal Country
"We're not all barefoot, uneducated, and racist."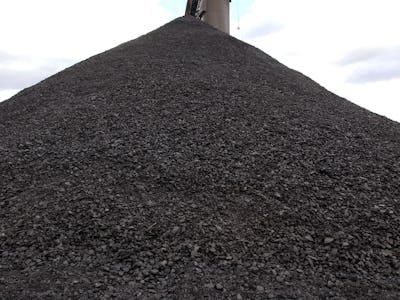 Getty Images / Jeff Swensen
What's it like to organize a March for Science in coal country? The big march is in Washington, D.C. this Saturday, but satellite marches will go on around the country, including Morgantown, West Virginia (pop. 30,666). We asked Debi Lewis, a "54 years young" march organizer with a mathematics degree from West Virginia University; a graphic designer by day who proudly calls herself an activist. She's one of the organizers of the March for Science in Morgantown, which she expects to attract 500 people.
"West Virginians, just like any other demographic, can get a bit salty when they are assumed to all conform to a stereotype," Lewis tells Inverse. Below, she shares why she got involved.
What's it like to organize a March for Science in coal country, where an industry that's so woven into the culture appears at odds with scientific findings?
I wouldn't say the entire industry is at odds with scientific findings. Actually, I believe the industry knows precisely the impact it's having on the environment and has chosen to ignore it in favor of the bottom line. The fossil fuel industries will not voluntarily cede to renewable energy unless it becomes more profitable to do so, regardless the 'collateral damage.' When organizing our satellite march, we did not focus on what's wrong with policy. We focused on what's right about science.
What's your connection to the coal industry?
None whatsoever.
Have you met any local resistance to the march?
None. Everyone has been warm and welcoming. Local businesses are providing lunch discounts for marchers. The local newspapers have been generous with their coverage.
Do you think the march is politicized?
We've done our best to ensure our satellite march is non-partisan, but when it comes to things like funding for research and protection of the environment, it's damned near impossible to ignore the political aspect.
What's a misconception people have about life in coal country?
That we're all barefoot, uneducated, and racist. Oh, and missing teeth.
Why do you feel it is important to organize a march for science in West Virginia?
There is a disturbing trend of anti-intellectualism that is divisive. We're trying to bridge that gap and show that science is in everyone's best interests.
Do you feel a March for Science in coal country is more important than one in D.C. or New York, given the local contention?
All the marches are equally important. Many do not have the liberty to travel. Their voice still adds to the chorus.
Do you have a science background?
I was employed for almost a decade as a computer scientist with the Department of the Navy, (NAS Patuxent River) & Department of the Air Force (Wright-Patterson AFB), while working toward a graduate degree, then resigned to focus on the complicated medical needs of my first child. I never even attempted to return to the traditional work- force, instead creating a work-from-home graphic design business that could be molded around the family's dynamic.
How did you get involved with scientific and climate activism?
It's more than 'merely' scientific and climate activism. I consider myself a progressive activist. My earliest memories of activism/advocacy deal with social justice. I founded and manage a self-empowerment/anti-bullying nonprofit in my 'spare' time. I've always loved the natural beauty of West Virginia, so I gravitate toward conservation causes and green energy initiatives, as well.
What are the last items on your group's to-do list before the march this weekend?
Our event will have kids' activity tables concurrent with our speakers, so the final details are coordinating the needs (electricity, supplies, volunteers, etc.) of the organizations that are conducting those activities.