Twitter Lite Finally Copies Facebook's Best Feature
Save time wasted on load screens.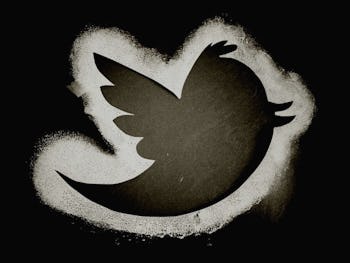 Flickr / eldh
Twitter announced a new feature on Thursday that brings one of Facebook's biggest achievements to the microblogging platform. Twitter Lite is a cut-down version of the site designed for mobile browsers, reducing load times and data usage by skipping the app altogether.
The company claims that the new lite version, accessed by visiting the mobile site, loads up 30 percent faster than the app, while only taking up one megabyte of phone storage. With data saver mode, which only loads photos and videos when you touch them, users can save up to 70 percent in data usage. Otherwise, the site offers the key features needed to use Twitter, including offline support and a home screen shortcut.
It's a welcome addition, and one that will likely see fast adoption by those already used to Facebook's mobile site. Power users keen on saving battery life have long recommended ditching Zuckerberg's app and visiting the site through a mobile browser. In 2014, AVG claimed the Facebook app had the third highest effect on battery life out of all the apps tested. One writer said in a story published February 2016 that using the mobile site instead of the app boosted his battery life by 15 percent on average.
It's too early to say for sure whether Twitter Lite will result in the same battery savings, but users already hooked on Facebook mobile will likely appreciate the focus on reduced data usage, faster load times, and a smaller file size. Next up, Instagram perhaps?