Mercedes's New Electric Car Line is Coming Sooner than You Think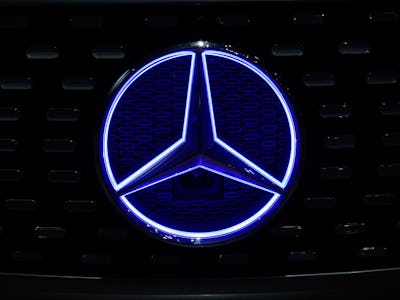 Getty Images / Takashi Aoyama
Mercedes-Benz is planning to produce a slew of electric vehicles earlier than expected. By 2022, the company is expected to release 10 cars as part of a $10.8 billion project, three years earlier than the company had previously said, according to a new report published Wednesday by Bloomberg. Mercedes has big plans for the coming automotive revolution but until now most analysts expected that it would be a little late to the party.
"We want to shape the profound transformation of the automotive industry from the forefront," Daimler Chairman Manfred Bischoff said at the company's annual shareholder meeting, according to Bloomberg. "Further fundamental changes will be required for Daimler to remain successful."
The company is having to act fast to ensure it's not left behind, as the industry transitions toward electric vehicles over the next few decades. Between now and 2022, the company will continue to sell its eight plug-in hybrid vehicles.
Mercedes may not have an electric car on the road, but it's been asking the big questions about the next step: autonomy. In an interview published back in October, Christoph von Hugo, Mercedes's manager of driver assistance systems, told Car and Driver that when its vehicles came to market, it would choose to kill pedestrians over drivers. The logic behind the decision was that the car has greater control over the life of the driver, and the pedestrian can act in totally unexpected ways.
The company has also produced unique concepts about what these electric vehicles could look like. The F 015, demonstrated back in April 2015, shows how an autonomous Mercedes could look on the road:
Another such concept has already gone on its first test drive. The "Future Bus," revealed last July, ferried passengers from Amsterdam airport to Haarlem over 12 miles, reaching speeds of up to 40 miles per hour and picking up passengers along the way.
Following on from the company's Amsterdam test was the Vision Van, an electric semi-autonomous vehicle designed to make deliveries easier than ever. A Matternet M2 drone, attached to the roof, collects packages and drops them off at homes.
While some of these concepts will undoubtedly change in the next five years, Mercedes is undoubtedly stepping up its game in electric car market.