The CW Officially Renews 'The 100' for a Fifth Season
The apocalypse is on hold for now.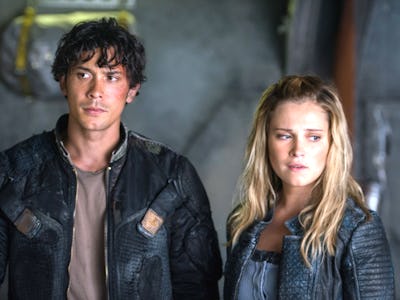 The CW
The apocalypse might be impending in The 100's current season, but apparently it's not dire enough to stop the show from returning for a fifth season. The show has officially been renewed at The CW.
The post-apocalyptic drama centers around the remnants of humanity after a nuclear war destroyed the world. It stands apart from the rest of sci-fi and fantasy television in its equal focus on swords-and-horses and futuristic high-tech labs and space. Over the course of the first four seasons, Clarke and Bellamy rose to lead their people, clash with the disparate Grounder tribes, navigate their strengths and weaknesses, and come into their own as political leaders.
All the while, they've had a supporting cast with their own intriguing developments. Abby and Kane have redefined their relationship and their role in Skaikru, Murphy has transitioned from selfish dick to MVP, Jasper has struggled with PTSD, Octavia has transformed from idealistic girl into cold-blooded assassin, and the show itself has matured in its understanding of its own strengths, weaknesses, and unique fan culture. The 100 has not had a perfect run — most notably stumbling in Season 3 — but it's one of the more daring, experimental, and consistently surprising shows on television.
There is no word yet on when Season 5 will air. Season 4 is currently airing Wednesdays on The CW.